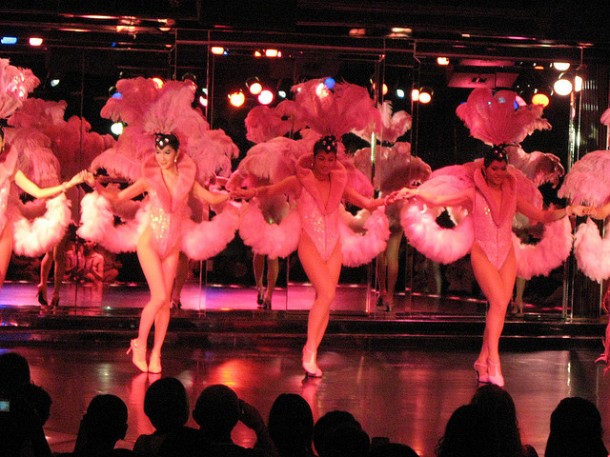 "Calypso" has  been one of Bangkok's most popular, and most famous, cabaret shows for more than 24 years and, that's not surprising, it's spectacular. Staged at the Asia Hotel in Bangkok every night, Calypso features a group of ladyboy cabaret artists (and they really are artists) that lipsync to 75-minutes of show tunes like "All That Jazz" and "I Who Have Nothing", but so stylishly, beautifully and, in parts, cheekily, Calypso is a blast to watch, and these girls are absolutely beautiful.
Of course, you get the same homophobic comments about Calypso Cabaret from so-called heterosexual farang men in Thailand who have never actually seen the show that you get about anything these ignorant idiots feel threatened by, but those of us who understand true art and performance love "Calypso" and, in some cases, have seen it many times and love it more each time. You'll find just about the entire audience does too.
The show is 75-minutes long and is staged twice a night, every night, 365 days a year. You can only imagine how popular that means it is.
Show times are 8:15 and 9:45 and ticket prices are 1,200 baht ($39) but that includes one drink. Check with a Tourist Authority of Thailand office though (easiest one to get to is at the Siam BTS sky train station) as they often have discount flyers, which even include dinner. If not, you can book online on Calypso Cabaret's website.
The Asia Hotel is connected to the Ratchatewi BTS sky train station by sky bridge, so it's easy to get to if you're a tourist as well.
Don't miss watching the video below if you want a good idea about the show.