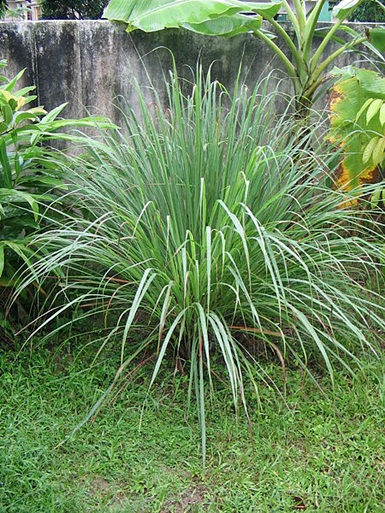 Asia is a continent that has been known for using food as medicine for thousands of years. The Chinese talk about it as balancing 'yin' and 'yang'. Here in Thailand, many foods are used to keep you healthy or regain your health when sick. Many foods have the properties to affect health, but these are my five favorites.
Lemongrass. In Thailand, lemongrass is used in many different Thai foods. It's particularly common in soups (especially the Thai favorite Tom Kha Gai), where the pungent smell quickly becomes familiar.
My Thai friends tell me it's good for colds and fever, for arthritis and it removes toxins from your liver, bladder and kidneys. In Thailand, it's also available as lemongrass juice, which is drunk with sugar. It's also widely used in soaps as it cleans the skin very well, and as an insect repellent – especially useful in a country that has so many mosquitoes.
Coconut Milk. Many Westerners have told me coconut milk is bad for you, and makes you fat. This actually is not true, as studies now show cultures that use a lot of coconut milk often tend to be 25% thinner than those that don't.
It lowers bad cholesterol and promotes good cholesterol, it strengthens the immune system, and it keeps your skin moisturized and looking younger. Eating foods with coconut milk daily is a great health benefit, as well as a way to stay looking young. In Thailand, we eat it in soups and curries, and it's drunk as an iced drink, very refreshing during the hot days.
Ginger. Ginger is one of the most important Asian foods for good health. Excellent as an aid to settle a troubled stomach, it's also good to stop stomach cramps, has been known to prevent morning sickness, it improves circulation and, some studies have even shown it can cause your body to burn fat faster.
Ginger tea is a wonderful way to start the day, as it purifies the body and gets your day off to a great start.
Seaweed. All kinds of seaweed are very popular in Thailand. Asians eat seaweed as part of sushi and in soups and stews. It is eaten dried and kids even eat it as a salty dried snack after school. I never touched the stuff for the first three years I lived in Thailand. Now, I can't get enough of it and eat several bags of dried seaweed a week. It's wonderful for stimulating the digestion, and a powerful immune system booster.
Seaweed has more than 50 minerals and trace minerals, most of which are vital for perfect bodily functions. Seaweed has been used for centuries all over Asia, and appears in many dishes in most Asian countries.
No wonder the Japanese are the longest-living people in the world. They consume more seaweed than anyone else.
Soybean. A few recent studies have suggested soybean, if processed, may be responsible for certain types of cancer. Most Asians however don't believe it, and still consume soybean in vast quantities. The Japanese, who live the longest of anyone else in the world, eat soybean every day, so if it's supposed to encourage certain cancers why hasn't it done that with them?
Soybeans are a source of complete protein, without all the fats of animal proteins. In fact, studies of men who eat large amounts of soybean have shown it may protect against the development of prostate cancer. Soybean is used in soups, pastries, drinks, soy flour, soy bean chips, yoghurts, ice creams and hundreds more things.
I eat or drink a soybean product at least once a day, as I intend to live as long as the Japanese.
Add one or more of these five Asian health foods to your diet, and you could see a big difference in how you feel and how you look. After all, Asia has not used foods as medicine for thousands of years for nothing.
For me, I'd rather believe an Asian medical practitioner who tells me to eat a certain food to make me feel better than a Western doctor who prescribes me pills loaded with chemicals and sends me on my way.
Asians wouldn't keep using food as medicine if it hadn't been shown to work and, for me, that's all the proof I need.