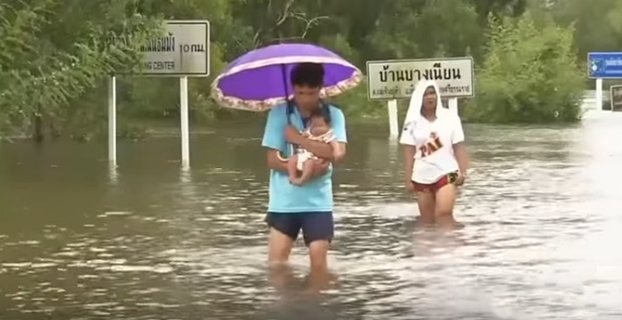 At least 18 people dead in southern Thailand as a result of flooding from heavy rains
Rainy season in Thailand is usually from April/May until September/October, depending on which region of the country you are in. That is why the massive flooding caused by rains in southern Thailand this weekend is unusual.
Floods in southern Thailand started almost a week ago with torrential rain causing floods that have affected over a million people in the region. More than 10 provinces have been affected. At least 18 people have died as a result of the floods.
Thousands of people have been evacuated from their homes, and army helicopters are currently flying into the region area delivering emergency food to people who are still in their homes.
This time of year is peak tourist season in Thailand, and tourists have also been affected by the floods. Flights, trains and buses have been canceled and beach holidays are suddenly no more after almost a week of torrential rain.
The weather forecast for the area expects yet more rain for at least the next two days. Not good news for a region already under so much water.
Watch the videos below for footage of the floods.