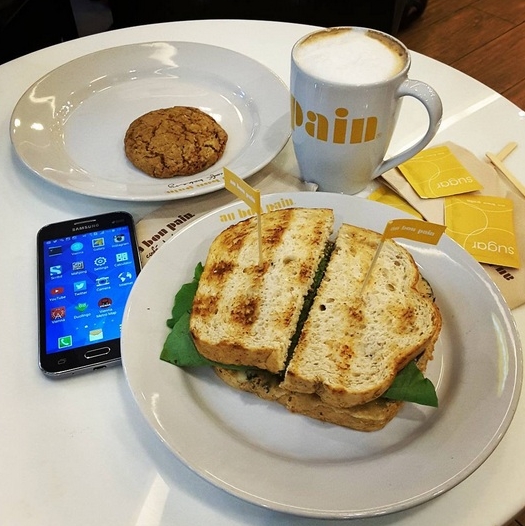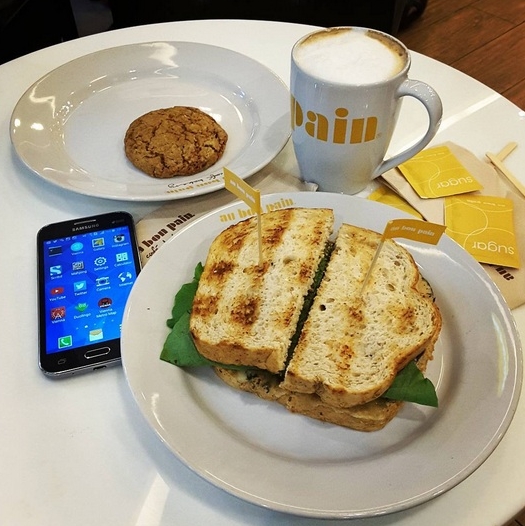 During the almost 14 years I've lived in Bangkok, I must have eaten at various Au Bon Pain cafe locations over a thousand times. At one point, I was eating there three times a week. Recently, however, as the Au Bon Pain in Bangkok close to me is in an inconvenient location, I haven't visited the cafe for a while so, yesterday, when I decided to eat at the Au Bon Pain at Siam Paragon I was excited.
A few minutes after my food arrived, though, and I was less excited. So much so, I doubt I will ever eat there again.
Why?
Because with the literally thousands of cafes and restaurants in Bangkok that offer free Wi-Fi for customers, the people that own Au Bon Pain have decided free Wi-Fi in their cafes isn't necessary.
Not only is it not necessary, if you want Wi-Fi at an Au Bon Pain, after having already paid 330 baht (almost $10) or more for a sandwich, cookie and a latte (quite expensive by Bangkok standards), I was told I would have to pay another 60 baht (almost $2), if you want to hook up to their Wi-Fi for a few minutes to check e-mails or surf the Internet.
Needless to say, I didn't pay the fee, and I won't be eating at an Au Bon Pain again. Not when I can go to a Doi Chaang location for instance, pay only 75 baht for a latte instead of the 130 baht Au Bon Pain charges, and get the use of free Wi-Fi for as long as I stay there.
After all, when Doi Chaang cafes, and tens of thousands of other cafes across Bangkok can charge cheaper prices for their food and drinks than Au Bon Pain, give you free Wi-Fi for as long as you stay there, and obviously are still happy enough with the profit they make, I was bemused as to why Au Bon Pain seems to have decided their customers should be inconvenienced or price gouged by being made to pay for Wi-Fi Internet access if they want use of it during their meal?
Sad, but there are so many other Bangkok cafes to choose from that do offer free Wi-Fi, as much as I like Au Bon Pain's food, from now on going to one of them is exactly what I will be doing.