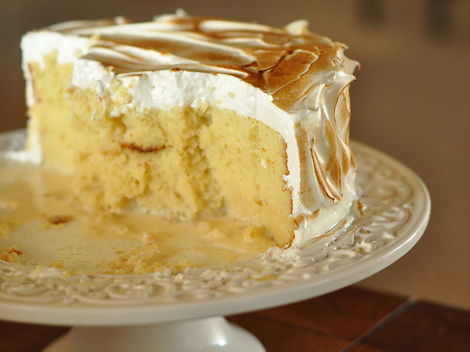 Audrey Cafe and Bistro is the latest "in place" to see and be seen in Bangkok, Thailand. One of the largest restaurants I've ever been to in Bangkok (it's massive), Audrey Cafe and Bistro is also a stunningly beautiful coffeehouse and luncheon place during the day and a cool, trendy (and absolutely packed) bistro at night. Maybe that's why their prices are so high?
Location – You'll find Audrey Cafe and Bistro on Soi 11, just of Thonglor. Easiest way to get to it is to take the BTS skytrain to Thong Lo station and then either take a short walk up Thonglor or, if your'e really lazy, hop on a motorbike taxi.
Atmosphere at Audrey Cafe and Bistro – Seriously one of the most beautiful restaurants I've ever been to anywhere, when you walk in your eyes are drawn to the dramatic black and cream wallpaper, the marble tables and comfy sofas and stylized wooden chairs. In fact, everything is one big mass of cream and black, which creates just about the most striking place you'll ever see.
Audrey Cafe is, however, upscale and, I must admit, a little snobby. The staff is friendly, although a bit over-dressed, but the clientele is what put me off. Full of the typical Thai 'hi-so (high-society) ladies-who-lunch type and the 'beautiful people', it's more a place to eat so you can tell your friends you eat there, rather than a restaurant where you'll get an amazing meal.
The Menu – They do have a large menu with a nice mix of Western and Thai dishes. I'd been recommended to try the cheeseburgers by a friend who swears they're the best in Thailand, so I went for one of those, while the two Thai friends I ate with chose spaghetti with prawns and a Parma ham thin-crust pizza.
My burger arrived and, yes, it was acceptable but nowhere near the best burger in Bangkok. Firstly, I'm not a fan of toasted and buttered buns – I just want my burger on a plain, fresh, soft bun, not one loaded with greasy butter and grilled. The burger itself, even with the cheese, was bland, as if the chef had just grabbed some raw minced beef, shaped it into a patty and slapped it in a pan. Seasoning, onions, something would have helped. The fries however were nice – handcut and hot – although a smallish portion.
I also sampled the thin-crust pizza and, again, it was tasteless. In fact, Audrey's Cafe seems to follow the typical Thai idea of 'Western food', it must be bland to be made correctly. Which is why many Westerners in Bangkok don't enjoy it.
Prices – I must admit, I'm a bit of a Scrooge when it comes to eating in Bangkok. In fact, with tens of thousands of inexpensive restaurants to choose from, the food had better be darned special to warrant spending over 180 baht ($6) for an entree.
My cheeseburger was 230 baht ($7.65), which is relatively average for a gourmet cheeseburger in Bangkok, so no complaints there, and many of the Western dishes were also average Bangkok prices. Where Audrey's goes wrong though is charging jacked-up prices for typical Thai dishes, cakes and fruit shakes. When I can get a delicious slice of cake at thousands of Bangkok restaurants for between 50-85 baht ($1.60-$2.70), I begrudge being charged 140 baht ($4.70) for a slice of very average cake, which is why I didn't bother ordering one. My Thai friends also declined.
Audrey's Cafe and Bistro is an absolutely stunning restaurant and, if you're into upscale places to eat where you can spend your entire meal salivating over the design, then Audrey's is the place. Me? I'd rather spend my time salivating over the food and, to me, much of Audrey's food is over-priced and extremely average.