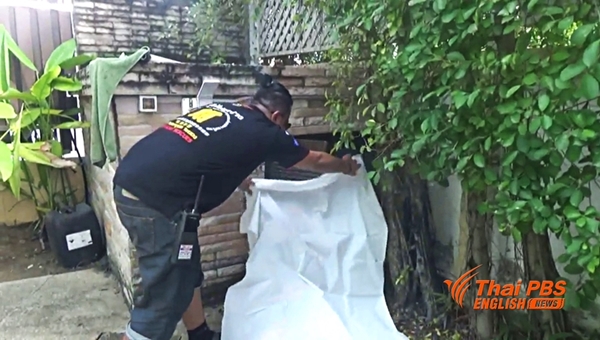 Tragic news out of Rayong, Thailand today as a 66-year-old Australian man, Andrew Fenwick, and his 10-year-old son Jason Krailop Fenwick were electrocuted to death this week while trying to fix a pool pump at their Muang district home.
According to Thai police and a report by Thai PBS, the father was electrocuted first. His son was electrocuted after he rushed to try to help his father and stepped into water surrounding the pump house.
The bodies of both were found about three hours later after Fenwick's 4-year-old son was seen by a Thai neighborhood security guard rushing out of the house and crying that his father was dead.
Police were called by the man.  The boys' mother, and Fenwick's wife, was also alerted by a neighbor and she rushed back home to find her husband and son had died.
Rescue workers had to cut power to the house before the bodies of both could be recovered.
Andrew Fenwick had been living in Thailand for several years after retiring as an engineer in the United Kingdom. He married his wife, Somrudi Krailob Fenwick, 41, soon after arriving in the country and the couple had two sons.
Editor's Note
Of course, not to judge Mr. Fenwick at all as this is a horrible tragedy, but just as a comment to others, it is usually better to call a Thai workman to fix any problems you might have in a home or apartment. That is because, no matter how capable you are with wiring and electricals, in Thailand things are not always wired the same or as safely as they would be in many other countries.
A Thai workman often will know this. Someone unfamiliar with the system may not.
Thais, travelers, tourists and expats are killed in Thailand every year due to electrocution. Often due to nothing more than faulty wiring, rain, floods, or just being in the wrong place at the wrong time.
In other words, in Thailand even more than in many other countries, it is better to be safe than sorry.