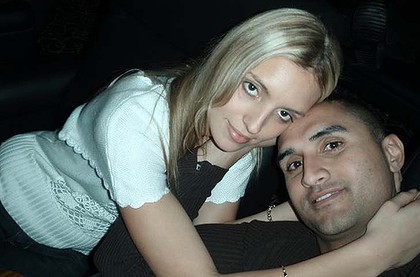 Every year thousands of people are killed in Thailand due to motorcycle crashes. One of the latest is Australian model Lana O'Connell who was killed in a nighttime motorcycle crash in Phuket on Saturday. The motorbike she was a passenger on was being driven by her boyfriend, Ken Trivett, and crashed when it clipped a motorbike sidecar that was on the street outside a Phuket nightclub. Trivett then lost control of the bike, which careened across the road and hit another motorbike coming in the opposite direction. Lana O'Connell was not wearing a helmet, and suffered massive head injuries. She was 23-years-old.
There has been no information released yet as to the vehicle Trivett hit or if it was easy to see with all required lights visible. Unfortunately, this is Thailand, and Thai authorities don't like anything to mar its image with tourists so, even if Trivett was not at fault, it's highly unlikely Thai police will ever say so.
Motorbike accidents are also why we at Tasty Thailand recommend not hiring a motorbike while on holiday in Thailand. Accidents on motorbikes involving tourists in Thailand are common, with many severe injuries or deaths reported every year.
Tourists often think road rules in Thailand are the same as their own country (they're not!) or that people don't drive drunk (tens of thousands of Thai motorists drive drunk every day), or that oncoming vehicles will always have headlights on (many don't).
Driving in Thailand is dangerous, as the rules taken for granted in the west don't always happen here. Thailand also has a big problem with drunk driving and with people driving at excess speeds, or without a drivers license, problems unwary tourists aren't always aware of.
If you plan on hiring a motorbike while on holiday in Thailand, we say, think again. Use public transportation instead or take a taxi. At least if you are involved in an accident, you have a little more protection than on a motorbike.
Meanwhile, Lana O'Connell's body was flown back to Australia on Wednesday night. Her parents and family are devastated at the loss. At 23-years-old, she had everything to live for and a promising career ahead of her. Very sad news indeed.