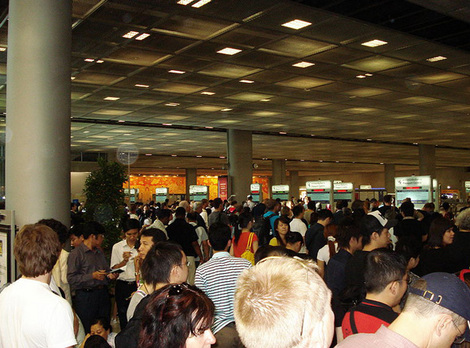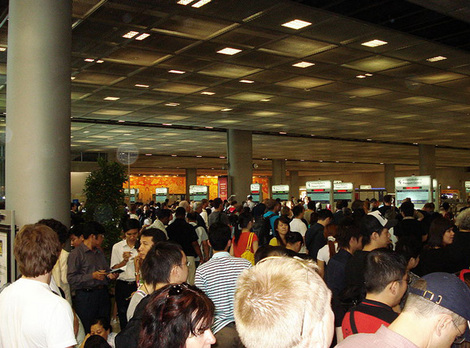 An automatic passport checking system is coming to Suvarnabhumi Airport, with the hope of shortening immigration lines
Anyone who has gone through immigration at Bangkok's Suvarnabhumi Airport or Don Mueang Airport knows it can sometimes be a nightmare. That is because there are rarely enough immigration officers on the desks, and the ones that are can sometimes be quite slow.
That means, a typical entrance or exit through immigration at Suvarnabhumi or Don Mueang can sometimes take up four hours or longer, as a large number of international passengers discovered when they tried to enter Thailand through Don Mueang this week.
Now that beats my longest two-hours-and-35-minutes stand in an immigration line at Suvarnabhumi Airport by quite a bit and, let me tell you, when it happened to me I was not happy.
But this week, there is also some welcome news for international travelers to Bangkok, who may soon be able to use an automatic passport checking system when arriving at or departing from Suvarnabhumi.
According to The Nation newspaper, Pol Lt Gen Nathathorn Prousoontorn, Commissioner of the Immigration Bureau, recently talked about this news in a newsletter published by the Thailand Convention and Exhibition Bureau.
He says frequent visitors to the Kingdom will be the first ones to use the new system, and classifies travelers from Singapore and Hong Kong as potentially being some of them.
Soon afterwards, the automatic passport checking system will also be in use for those travelers that do not need visas to enter Thailand — primarily from Australia, the United States, Canada and various European countries.
While not a quick solution for everyone passing through Suvarnabhumi Airport immigration, at least it will be a start for some.