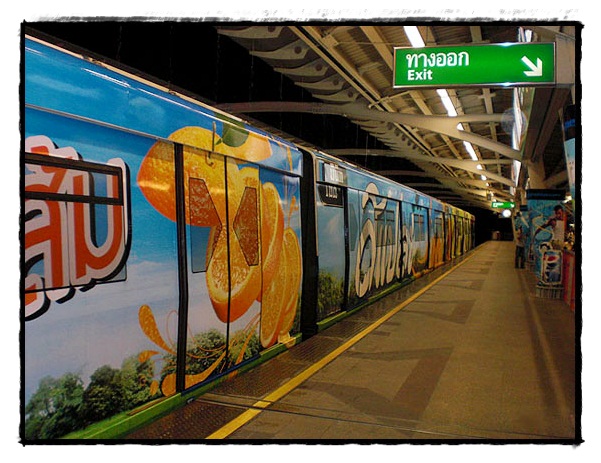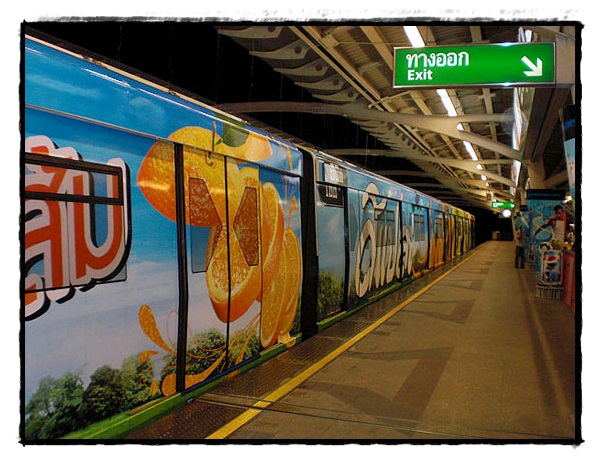 As I had already mentioned a few weeks, ago Bangkok's BTS skytrain ticket prices will increase on June 1st, 2013 the Bangkok Mass Transit System (BTSC) recently announced.
Ticket prices will increase on most skytrain routes along the 23.5 kilometers of track, with current skytrain prices at 15 to 40 baht per trip increasing to 15 to 42 baht. You can't really blame them as it's the first time Bangkok skytrain ticket prices have gone up in eight years.
Do be aware, though, it's not just the price of individual one-way trips that are going up. The price increase will also include the cost of 30-Day Adult Smart Passes, which will increase by 2 baht per trip and Student Passes, which will increase by 1 baht per trip.
While this might not seem a lot to some, particularly to western expats or tourists in Bangkok who either don't know or forget that many Thais are on tight budgets,if you work or study around the sky train lines, you're likely to be taking at least 2-3 trips per day.
That means your monthly cost to use Bangkok's skytrain is going to increase by 120 baht or $4.20 per month (3 trips per day x 2 baht increase per trip x 5 days per week x 4 weeks per month), and that's if you only use the train on weekdays.
If you travel on it on weekends as well, that will add another 48 baht per month to your transportation costs, causing the amount you spend on the skytrain to have suddenly shot up 168 baht per month or $5.88.
For Thais, that's nothing to sneeze at.
If you are a Thai student, your costs will increase by 60 baht a month for just weekdays or 84 baht a month if you use the skytrain every day. And that's if you're not hopping on and off it all day.
All I can say is I'll bet quite a few more Thais who regularly use the skytrain will be using the bus once they realize how much more it's actually going to cost them.
After all, with Bangkok traffic being as horrendous it is and the skytrain still not reaching to that many places in the city, most commuters don't only take the skytrain. They often have taxi, bus or songtaew costs to include in their monthly transportation costs as well. In that case, taking the skytrain will become cost prohibitive for some I fear.
Personally, if Bangkok's BTS skytrain ticket prices are going to increase in June, while they're at it, I wish skytrain authorities would also improve their efficiency when it comes to buying skytrain tickets.