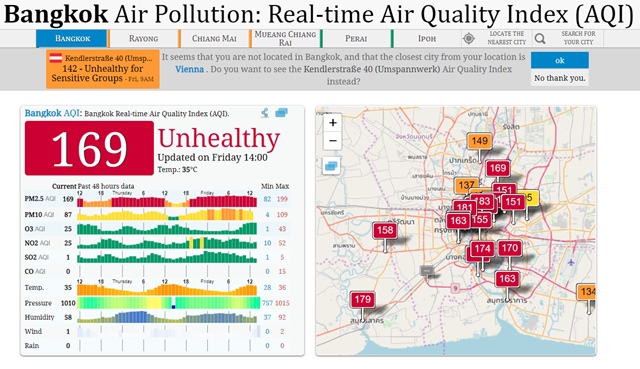 Unless you are in one of the rare districts of Bangkok, Samut Prakan, and Pathum Thani that are not suffering from chocking smog this morning (Friday), you have probably already noticed PM2.5 levels have skyrocketed.
So bad is Bangkok smog for the third consecutive day, both international and Thai governmental air monitoring services are currently showing PM2.5 levels as unhealthy or hazardous.
While the Thai government is pointing out the worst Bangok districts to be affected by smog currently are Bang Khun Thian, Phra Nakhon, Phasi Charoen, Bangkok Noi, Khlong San, Bang Kho Laem, and Yan Nawa districts, every district in Bangkok is badly affected to some extent.
Just a quick glance at the latest data on the Bangkok's Air Quality report shows almost every district in Bangkok with air that is either "beginning to affect health" (ie: unhealthy) or with red warnings stating already "affecting health" (ie: hazardous).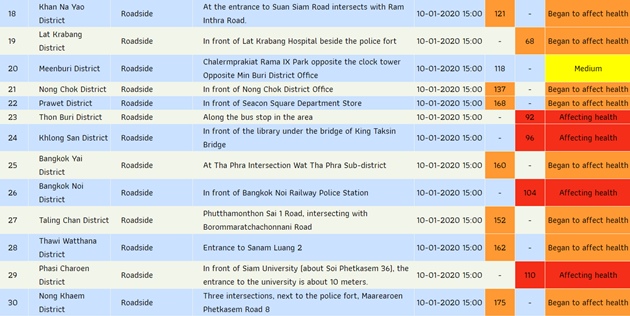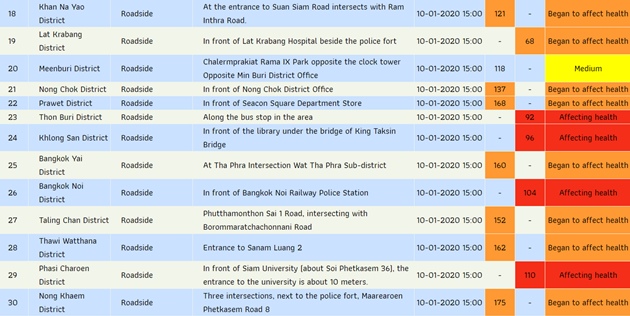 As of noon Bangkok time on Friday, only three areas out of the city's 48 currently being monitored are still seeing relatively normal levels of fine dust pollution — Don Mueang, Khan Na Yao, and Minburi.
Even these areas were only just in the 'safe zone', however, which is set at under 50mcg per cubic metre of air. The lowest of the 'safer' areas currently being at 47mcg and the highest at 49mcg.
Meanwhile, World Air Quality is forecasting there will not be any improvement in the dangerous levels of PM2.5 in Bangkok's air in the near future, as levels are expected to be even worse over the weekend.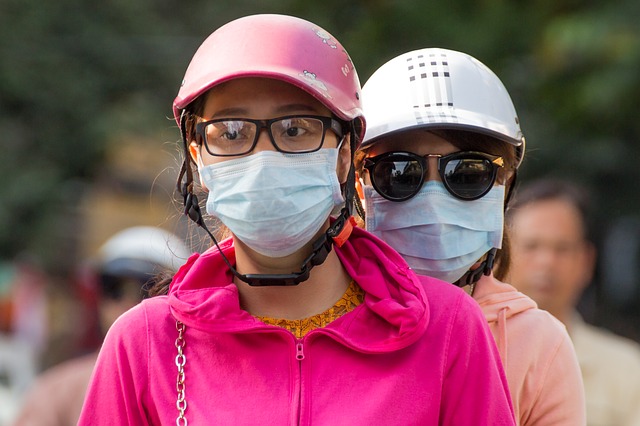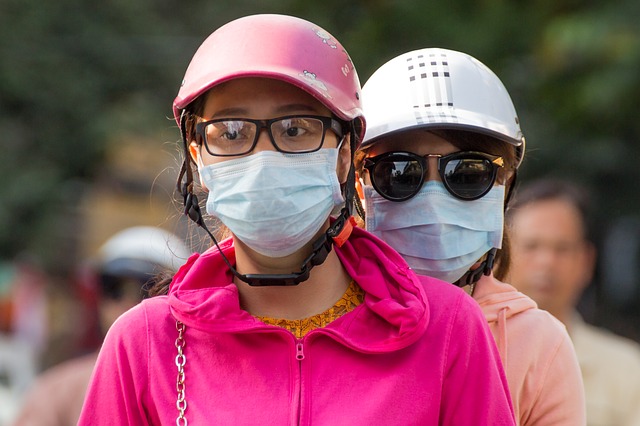 How to stay safe in Bangkok smog
While there is little you can do to prevent Bangkok smog from getting worse, other than refraining from driving and not  setting fires, there are a few things you can do to keep yourself a little safer.
Close your windows and keep them closed. You may also want to roll up towels and push them into the bottom crack of doors leading to the outside to prevent small particles of air-borne dust from leaking in.
Stay indoors as much as possible. Whether that means staying at home or taking public transportation to a local mall and staying inside.
Related: How to avoid the pollution — don't breathe in dirty air
If you must go outside, always wear a mask (these are the best ones to buy), and avoid doing any outdoor exercise until Bangkok smog has cleared.
If you have an air purifier in your home or office, turn it on.
What is the government doing about Bangkok air pollution?
Sadly, Bangkok's government seems to have little to add to what has been an on-going debate about Bangkok's poor air quality for several years now.
Instead, every time Bangkok smog worsens, they come up with pithy measures like spraying water into the air over the worst affected areas, or requesting people drive less.
Every year, Bangkok authorities also talk about measures they will enact to ensure PM2.5 levels do not reach hazardous levels again. Every year, they fail.
Meanwhile, Thais are all over social media both complaining about the hazardous Bangkok smog and reporting the levels they are seeing.
Most Thiraphanv, for instance, tweeted a photograph of herself holding a PM2.5 level monitor at the bottom of the stairs leading up to the BTS Sena Nikhom station with the ridiculously hazardous level of 289.
Responses to that tweet and others about the Bangkok dust included tips on where to buy a similar monitor, while others commented on how much dust was in the air where they were. Especially in the morning hours.
#PM25 หน้า #BTS เสนานิคม ยังดีที่ไม่ถึง 300 > < #อย่าลืมใส่หน้ากาก *ถ้าจำเป็นต้องออกจากบ้านค่า @js100radio pic.twitter.com/Lf43KOjVhg

— Most Thiraphanv (@thiraphanv) January 10, 2020