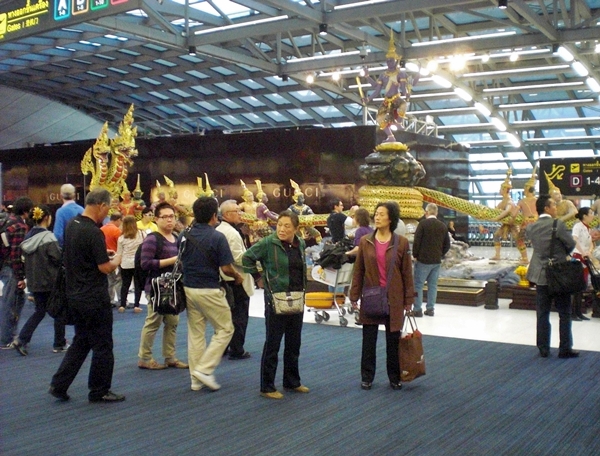 While Bangkok's Suvarnabhumi Airport may be known for many things (expensive food, miles to walk from gate to immigration, long lines once you get to immigration), this week it has also become famous as the most Instagrammed place in the world. What does that mean?
In essence, more people sent an Instagram photograph from Suvarnabhumi Airport than anywhere else in the world. Suvarnabhumi Airport, in fact, even beat out Disneyland and Times Square.
Second on the list of most popular place to send an Instagram photo from was also in Bangkok – the upscale Siam Paragon shopping mall. Other places in the Top 10 include Los Angeles International Airport (LAX), Dodger Stadium also in LA and Santa Monica Pier in Santa Monica, California.
All we want to know is what will all those people who are sending Instagram photos from Suvarnabhumi Airport and Siam Paragon do when Instagram starts selling them to advertisers and keeping all the profits for themselves?
Personally, I think you're nuts if you send anything via Instagram. After all, they're nothing but a company owned by Facebook and Mark Zuckerberg that's there to make as much money off your private information as possible. And you, suckers, are helping them.