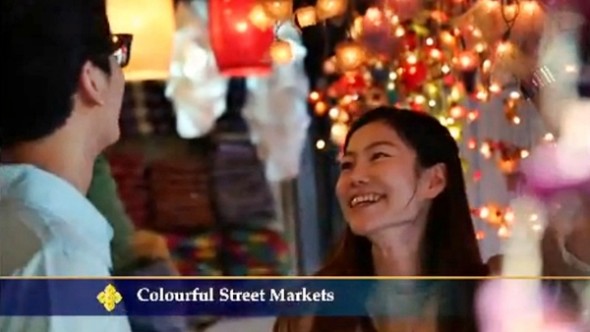 We have had a couple of people ask us if the new advertisement about Thailand currently running on the BBC in Asia is accurate. I have seen it many times, love it and, yes, it is absolutely accurate — or at least gives you a 30 second idea about what your experience on a vacation in Thailand might be like.
The Tourism Authority of Thailand (TAT) advert for the BBC covers food, shopping and culture in a bright, colorful format that really does have "Thai flair". As the TAT have been running some excellent tourism advertising campaigns for Thailand in the last couple of years, I'm not surprised that this is nice too.
This year's TAT Thailand campaign is called "Miracle Year – Amazing Thailand, 2012" and, yes, it is appropriate.
In fact, it's damned "amazing" that Thailand has had such a "Miracle Year" and had so many tourists arriving, what with political instability and floods that covered one third of the country and 20 percent of Bangkok. Itis what happens with such an incredible country, though. People don't let a few negative things stop them from coming.
Amazing Thailand, indeed.
BTW, if you haven't seen the Tourism Authority of Thailand's advertisement on the BBC, this is the one some of our readers were asking about. Pretty, eh?