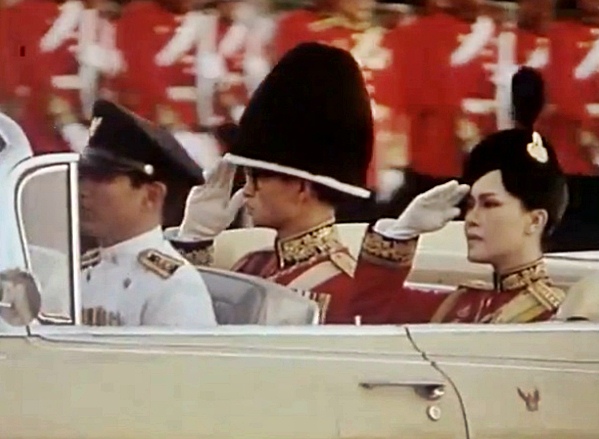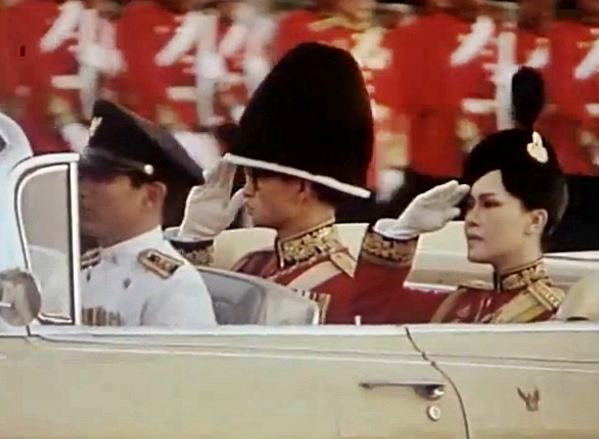 There's a fascinating BBC TV program on YouTube called 'Soul of a Nation: The Royal Family of Thailand'. It's a profile of the Thai royal family put together by the BBC but concentrates in particular on His Majesty King Bhumipol Adulyadej, Thailand's current king.
The BBC documentary was filmed in 1979, so begins by showing the Thai royal family at the traditional naming ceremony of King Bhumipol and Queen Sirikit's then latest grandchild.
In Thailand, we don't often see King Bhumipol or Queen Sirikit speaking in English although, of course, they both speak it fluently. In 'Soul of a Nation', however, both the King and Queen are interviewed by a BBC reporter — a rare opportunity to hear the Thai's beloved monarchs speaking a language other than Thai, and quite lovely.
What's also fascinating about the documentary, as remember it was filmed over 30 years ago, is it gives an insight into Thai culture, Thai history and a fear at Thailand's possible fall into Communism — a reality that, happily, Thailand avoided. Remember, it was filmed during the time of Pol Pot's reign in Cambodia and, what in the 1970s, seemed like the unstoppable march of Communism into south east Asia. At least as far as many in the west were concerned.
If you're interested in Thai history or the Thai royal family, do take time to watch 'Soul of a Nation'. It's an excellent documentary and a lovely look at Thailand's adored King and Queen. After all, you may already know about the work the royal family have done in an effort to improve things for the Thai people, but this documentary shows you just how much work they have done. The scope really is incredible.
You'll find the first part of the BBC documentary below. The second part (most of it, as the last few minutes have been abruptly cut off) is here.
Finally, don't miss reading — Thailand's "Angel" Princess Maha Chakri Sirindhorn Speaks to CNN About Her Charity Work, to see how much one of the King's three daughters takes after her father.