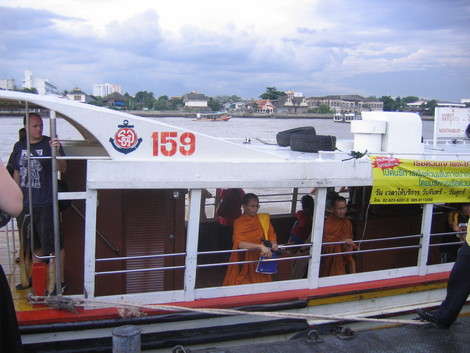 How to beat the heat in Bangkok, the world's hottest city
Several years ago, Bangkok was named as the World's Hottest City by the World Meteorological Organization. It may not be the hottest city in the world every day but, overall, it is consistently the hottest city especially as it doesn't cool down much at night.
I've lived here for fifteen years and, I can confirm, temperatures often get up to 38 degrees Celsius (100 degrees Fahrenheit) and, even at night, are still around 33 degrees Celsius (91 degrees Fahrenheit). So, how do you beat the heat?
Actually, beating the heat in Bangkok is tough. It's always hot and even just walking down to the end of my soi (small lane) at 8am leaves me dripping with sweat. But, here are a few tips to help you beat the heat, whether you live in Bangkok or are just a tourist here.
Hydrate. The most common sense tip of course is to stay hydrated. Luckily, Bangkok has drinks stalls and cafes everywhere and, as drinks are cheap, it's easy to stay hydrated. A bottle of water will cost you the equivalent of 15 cents, and even an iced coffee at a street coffee stand is only 75 cents and they're delicious too.
Check out the local fruit juices (longan, mango, guava, rambutan, and many others) as well as the fruit shake stalls that are popping up everywhere. At many of these stalls you can even get a drink in a plastic bag – like it sounds, it's a drink served in a plastic bag with ice and a straw. Delicious, and a steal at 30 cents.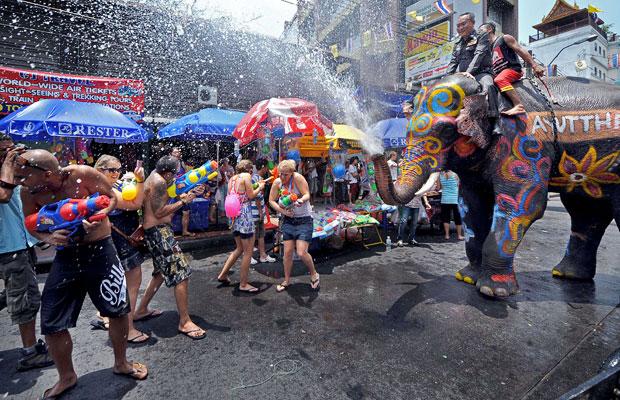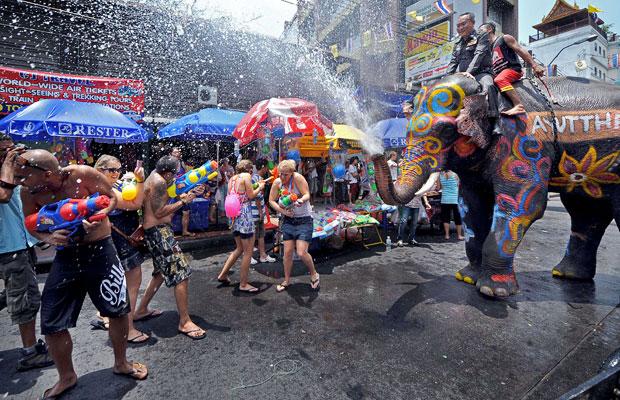 Songkran. April is the hottest month of the year in Thailand. Luckily though, it's also Songkran – the Thai New Year – and the annual water festival. In many areas of Bangkok during Songkran, people are armed with water pistols and not afraid to use them. Even a quick walk to the store will leave you drenched. But, it's all done in fun and it certainly keeps you cool, so don some shorts and a t shirt and head out into the streets with your own water pistol to join in the fun.
Water Parks. There are several large water parks in Bangkok, which are great places to cool down and also fun for the kids. Leoland Water Park is on the roof of one of the most popular malls, Central City Bangna, and has water slides, tube rides and a pool. Great place to cool off. Siam Water Park is another wonderful place to cool off and is also Asia's biggest water park. It has pools, slides and even an aviary and a zoo. So don't boil alive, have fun instead.
Don't Walk, Ride. I often see Westerners walking around Bangkok in ridiculous levels of heat. Most Thais don't walk very far and neither do most of the Westerners who live here. Taxis are an average of $1 per trip, the sky train and underground are the same and the bus, at 30 cents, is even cheaper. There's no reason to walk, especially when you're breathing in the horrendous pollution at the same time. Ride, don't walk and spend the time you would have wasted walking on seeing yet more of Bangkok's fascinating culture.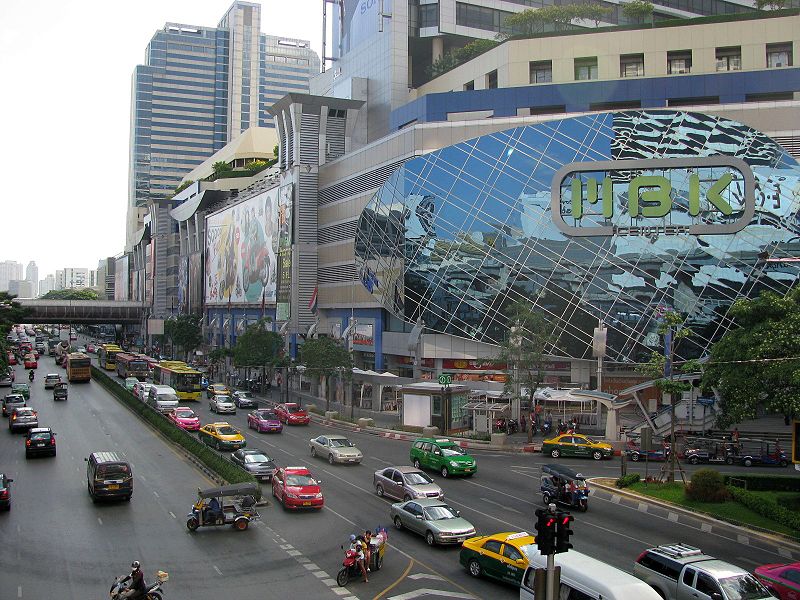 Visit the Malls. If the heat is really unbearable for you, especially during the hottest times of the day, spend some time in a mall in Bangkok.
Bangkok has more malls than most other cities in the world, and they're all beautifully air-conditioned. Thais love malls and whole families will spend hours there, wandering around window shopping, eating, having a coffee, endlessly browsing magazines – it's much more pleasant than boiling in the midday heat.
For mall recommendations, Mahboonkrong (MBK) is excellent, and cheap, as is Siam Paragon and Central Ladprao.
Cruise on the River. The Chao Praya River is the enormous river that comes all the way from China and runs straight through Bangkok and out into the ocean. It also has some fabulous river breezes, which can cool you off on a hot day. Take a boat trip up the Chao Praya in one of Bangkok's 'taxi boats'. They arrive every 15 minutes or so and will take you from one end of the city to the other for less than the cost of a can of Coke. They're also the best place to see real Thai culture.
There are also cruise boats you can join. They're a lot more expensive but will include a meal and drinks. Some will even take you as far as Ayutthaya, Thailand's old capital and the place to see Thai history. Ayutthaya was burned to the ground in 1767 by the Burmese, but the ruins still remain to this day and a modern city has now grown up around them. It's a UNESCO World Heritage Site and well worth the boat trip.
Take A Shower (or several). The Thais are probably the cleanest people in the world. Most of them shower three times a day but, in Bangkok, you really have to. Make sure you keep showering (morning, noon and night) and, even if you sweat, at least you'll still feel clean.
Bangkok is hot, it's steamy, it's humid and it's frustrating. You will sweat all the time, you'll think it can't get any hotter (then it will) and you'll swear you'll never come back. But the city and the Thai people will enrapture you just like they have done millions of others and you will enjoy it and you will come back.
Just follow these quick tips to beat the heat while you are here and your experience in Bangkok will be even more enjoyable.