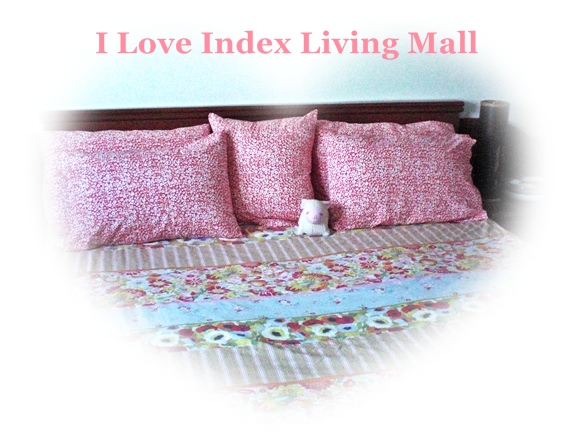 Index Living Mall – best place to buy bed sheets in Bangkok?
If you are thinking of buying bed sheets in Bangkok, Thailand, you cannot do much better than shopping at a branch of Index Living Mall.
A Thai furniture and home accessories chain, Index Living Mall not only sells some of the prettiest bed sheets in Bangkok, but their prices for the high-quality of bed linens they sell are often quite cheap.
Price of bed sheets at Index Living Mall on sale
I bought my latest set of new bed sheets at Index Living Mall just last week. Not intending to buy sheets at all, when I arrived at my local branch looking for something else, I couldn't help stopping to check out the bed linens sale they were having as their prices were so ridiculously cheap.
I ended up picking out a fitted bottom sheet (few people buy top sheets in Bangkok, it's just too hot!), and six matching pillow cases (see photo above) that I knew would look fabulous in my bedroom and that I could easily afford.
For the fitted bottom sheet and six beautiful pillow cases, the original price had been 3,395 baht or around $104. I ended up buying everything for only 1,286 baht or only $39.55. For the gorgeous quality 280-thread count sheet and pillow cases I ended up with, that price was unbelievably cheap.
I have since slept on them for over a week, and they are unbelievably comfortable as well.
Index Living Mall sells a nice variety of bed sheets, pillow cases, blankets and other bed linens from those that bear their own brand name to designer brands. I have always bought the sheets bearing the Index Living Mall brand, however, as the quality has been superb for the cheap price they charge.
On top of that, I have always ended up with sheets that last me at least 4-5 years and I wash them at least once a week sometimes twice. Now you don't get much better quality than that.
Other products at Index Living Mall
Of course, the store isn't just known for sheets as they also have a huge selection of furniture and home accessories.
I have bought toaster ovens, a blender, plastic storage boxes, vases, a bedside clock, a CD and DVD storage rack, tea and coffee containers, place mats, a dish rack, cups, glasses, bowls and many other things at my local branch and I have never had a problem with any of them.
Related: Where to buy cheap, high quality housewares and furniture in Bangkok, Thailand
I must admit, when I first arrived in Thailand almost 11 years ago, from just looking at the outside of Index Living Mall I first thought it was probably an expensive store as the products they sell are beautifully designed and the quality is high.
When I checked out what they sold and saw their unbelievably affordable prices, however, my opinion quickly changed and since then there is hardly a week goes by where I don't nip into the Index Living Mall near me just to see the new items they have in stock.
I buy a lot of things there too.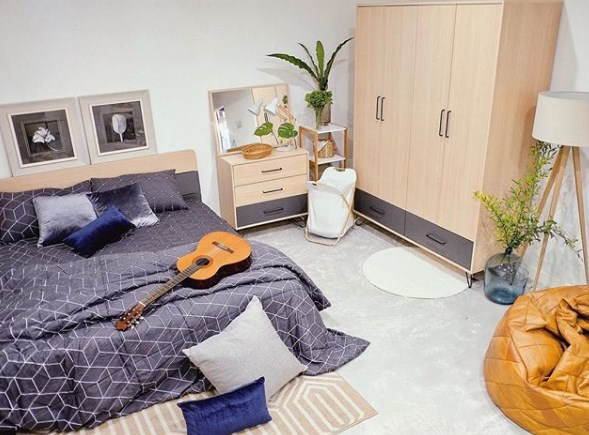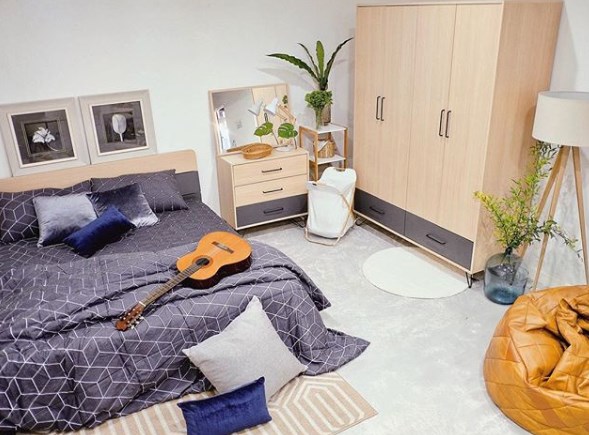 Locations
Index Living Mall has a few locations around town and all their stores are large. I shop at the branch on Prasert Manukit Road most of the time, although I have also shopped at their branch at MBK Mall, the branch on Soi Sukhumvit 63 at Ekkamai.
You can find out more about their locations on their website.
Free delivery and set up
By the way, if you end up buying furniture at Index Living Mall along with your bed sheets, you might be pleased to know they also offer free delivery and set up for anything you buy that's over 7,000 baht total price.
I have had a desk and an office chair delivered by them. The delivery arrived the next day, on time and the delivery men had everything set up in less than 10 minutes. You couldn't honestly ask for better service.
Am I a big fan of Index Living Mall? You betcha.