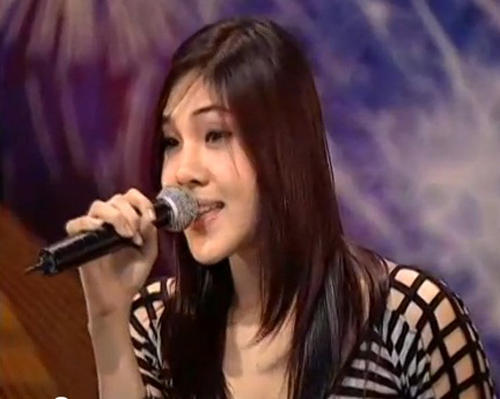 I am just fascinated by Thai transvestite (ladyboy) Bell Nuntita.
Not only does she have the most beautiful voice (male or female) but, when she switches from her 'female' voice to her 'male' voice and back, her whole attitude and demeanor become 'female' or 'male'. Unbelievable.
Nuntita has overcome some pretty difficult times in the past with her father too, but seems to have come out the other side as such a nice, sweet girl.
In this video from Thai TV, she talks about her family and her past, as well as her career and how she began singing with both male and female voices.
What a beautiful girl she is.
Here's hoping her massive fame in Thailand, and on into other countries, continues. She is lovely, as well as an incredibly good role model for Thais and Thailand.