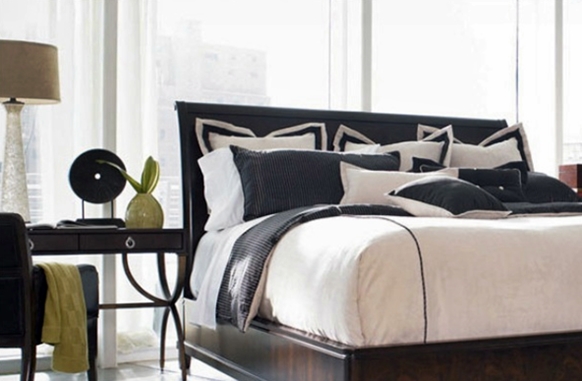 When I moved to Bangkok, Thailand, I spent a lot of money buying furniture and housewares for my new apartment. Once I had been in Thailand for a few months, I realized how much money I had wasted because I didn't know the best places to shop.
Now that I've lived here for years, I have a much better idea about the best places to shop for furniture and housewares in Bangkok. So, if you've just moved to Bangkok or are planning on moving here, follow what I say and not what I did, and you'll be able to furnish your house or apartment for a fraction of the money I spent.
Best Places in Bangkok to Buy Furniture – I bought most of my furniture at large department stores like Central. Not a good thing to do. Instead, go to either Mahboonkrong Mall (otherwise known as MBK) or to Central World Plaza.
Both of these huge malls have entire floors that are nothing but furniture stores, with an amazing selection of furniture for all tastes and price ranges.
Related: How to get to Mahboonkrong Mall, and what to buy when you get there
You can get traditional Thai furniture, modern Thai furniture or typical modern or traditional Western or Asian furniture up to you. Prices at both places are good, although I think MBK is slightly cheaper.
The sofa I paid over $700 for at a large department store is available in a similar design at MBK for only $300. Most stores also offer free delivery.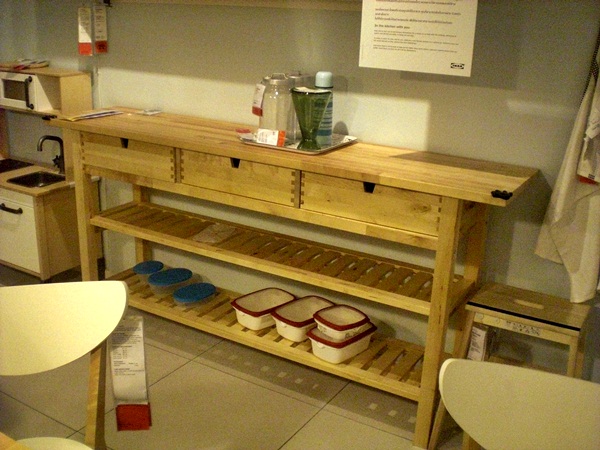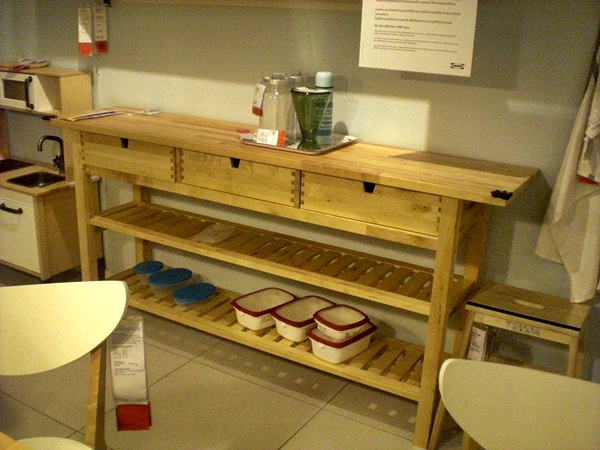 Chatuchak Weekend Market in northern Bangkok also has tons of furniture stores. Here you'll find mostly traditional Thai furniture with a lot of beautiful hand-carved wooden chairs, tables, beds, dressers etc., but the prices are wonderful and the quality is superb. These merchants will also deliver, often for free, so don't worry about having to get the furniture home when you buy it.
Related: How to survive Chatuchak Weekend Market — it's hot, there are so many people and over 13,000 stalls!
There are also several furniture warehouses right across the street from Chatuchak with a huge selection of products and extremely cheap prices.
IKEA — In recent years, IKEA has become one of the top places to buy housewares and furniture in Bangkok. Prices are cheap and, for what you spend, the quality is good. Plus, the selection is huge.
The only two locations in or near Bangkok are out in Bangna and in Bang Yai, so both are a bit of a schlep. But, if you want a one-stop shopping place for everything you need, and a place that will deliver everything you buy for an affordable rate, then IKEA is it. You can even check what they have online before going there.
Best Places in Bangkok to Buy Kitchen Items – Index Living Mall is one of the chain housewares stores that you'll find all over Bangkok. Some of the things they sell are expensive some are not, but they do have good sales and quite often.
I bought my coffee maker, toaster, microwave and pots and pans here, all on sale and all about half the price of comparable large malls. They also sell cutlery, plates, cups and glasses, decorative items, photograph frames and more. They do sell furniture but, unless they are having a sale, it tends to be more expensive than comparable items at MBK or Central World Plaza.
You can also buy kitchen items at Chatuchak Market, MBK, Index Living Mall and Central World as well as at many of Bangkok's markets. Also, check out Central department stores when they are having a sale as their kitchen items can be as low as 60% of the original price.
Best Places in Bangkok to Buy Sheets, Pillowcases and Other Bedding Items – I bought my first set of sheets at Tesco Lotus. Don't do what I did. The sheets might have been cheap but they literally lasted a month before I had to throw them away due to holes appearing in them and so much shrinkage.
You can buy sheets and pillowcases, comforters and comforter covers, and quilts at many of the local markets like Chatuchak, Pratunam, and Bobae. They will often have imported sheets so the quality is wonderful without the high prices of department stores like Central.
I have also bought sheets at Aussino stores, which have wonderful prices but, do be aware their sheets shrink quite a lot, so calculate the size you need accordingly before you buy.
My favorite place for bed sheets in Bangkok, though, is Index Living Mall. Especially if you buy their brand of sheets. They are beautiful quality, last for years and are extremely affordable.
Related reading: Where do Thais shop? Get the cheapest prices in Bangkok
One thing to remember too, if you do buy Thai brand sheets, Thais only sleep on bottom fitted sheets. There are no top sheets available. So, if you really want a top sheet, you will have to buy a Western brand.
If you like quilts, many of the Bangkok markets sell beautiful handmade Thai quilts in traditional designs. Suan Lum Night Bazaar is also a wonderful place to buy these.
Best Places in Bangkok to Buy Towels and Bathroom Items – I bought all my towels at Central Department store when I moved to Bangkok, only to find that Chatuchak Market, MBK and even stores like Big C sell the same quality towels at half the price of Central (Chatuchak sells towels for $4 as oppose to Central's $10 plus price tag).
You can also buy shower curtains, tooth brush holders, soap dishes, shelves for shampoo and conditioner etc. at Chatuchak Market, Bobae Market and Big C. A large do-it-yourself store, Home Pro, also sells towels and bathroom items at prices in between Chatuchak Market and Central department store, and they have nice imported items if you're looking for something a bit different.
STYLE Bangkok – STYLE Bangkok fairs are enormous, and are held in October every year at BITEC in Bangna.
They sell every kind of gift and houseware imaginable and, if you go on the last day (Sunday), you will get unbelievable deals as the merchants don't want to have to carry their samples back home with them. I've bought hand-carved wooden vases for as cheap as $1 and a hand-sewn Vietnamese tablecloth on sale, down from $75 at the beginning of the week, to $14 on the Sunday.
Just be warned, go very early in the day as these fairs get absolutely crowded with a couple of hundred thousand people visiting them over the weekend.
Don't forget, if you want to buy furniture or housewares in Bangkok, shop around. They are everywhere but prices vary wildly. Any of Bangkok's markets are your best place to start, followed by MBK Mall and then Central World Plaza, Carrefour and Big C.
Also check out some of the independent stores as, even if they are usually expensive, there are often sales in Bangkok where the prices will be less than 50% of the original.