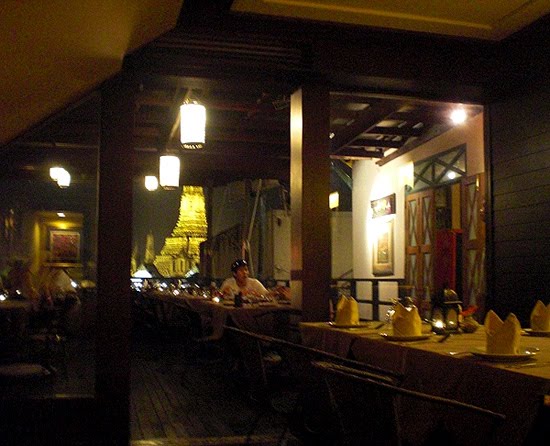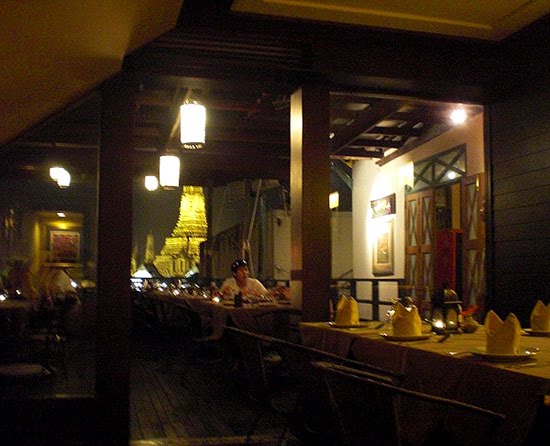 I love living in Bangkok, Thailand and, one of the reasons is Thais celebrate New Year three times. The first falls on December 31st for Western New Year, and then Chinese New Year is celebrated sometime in January or February (depending on the lunar calendar). Finally the Thai New Year, Songkran, on the 13th to 15th of April. Lucky Thais — three excuses to have fun. And lucky Bangkokians, as the city has so many unusual restaurants to celebrate them in.
Whichever one you choose to celebrate or if, like the Thais, you decide to do all three, consider eating at one of these best Bangkok restaurants. They're all wonderful places to have a happy New Year.
Where Not to Eat New Year's Dinner – Avoid eating at any of the city's hotels as, in true hotel style, New Year's Eve or New Year's Day dinners are simply too expensive. At hotels like the Shangri-La, the Oriental, the Sukhothai or Le Meridien, you can expect to pay upwards of 9,000 ($300) baht per person. With tens of thousands of incredible restaurants in Bangkok, there's absolutely no reason to waste that kind of money.
Where to Eat New Year's Dinner in Bangkok
Loy Nava New Year Dinner Cruise – A floating restaurant, Loy Nava runs dinner cruises on the Chao Praya River year-round but, for New Year, really goes to town. You'll cruise on an old converted rice barge, enjoy cocktails and canapes, a 10-course meal (yes, you read that correctly), unlimited wine, champagne, cake, coffee and a New Year Gift.
There are three cruises, depending on what time of the evening you eat. The 6pm and 8pm cruises finish well before midnight, so are only 3,500 baht ($116). If you want to ring in the New Year, expect to pay 5,775 baht ($185) but that's a longer cruise and, well, you do get the full New Year's effect, even up to seeing the fireworks being let off over the Chao Praya.
The Deck by the River – I recommend this restaurant a lot, for every occasion, but at New Year it really is something special.
Part of a beautiful boutique hotel, The Deck by the River is located in an old converted traditional Thai shophouse. Comprising three large wooden decks and two gorgeous indoor areas, plus a romantic rooftop bar, The Deck serves a superb mix of Thai and Italian food at inexpensive prices.
Why not have a special New Year's Eve, and stay overnight in their lovely boutique hotel, Arun Residence, as well? I can't imagine a better way to spend it.
Chinatown's Seafood Street Stalls – Every Thai in Bangkok knows the best place to eat fresh seafood is Chinatown. Known as Yaowarat by the Thais, Chinatown is full of street stalls serving unbelievably delicious seafood, and at inexpensive prices.
Love enormous prawns, curried crab, fried fish, tom yam geung (spicy shrimp soup) or grilled squid? Then you'll be besotted with Chinatown. Find a table at a street stall packed with Thais, and I can guarantee it serves the best seafood in town and, for two people and several dishes, for no more than 600 baht ($20). Now if that's not a cheap New Year dinner, I don't know what is.
With the added bonus of Chinese fireworks, as the New Year in Bangkok hits, Chinatown may just serve up your most memorable celebration yet.