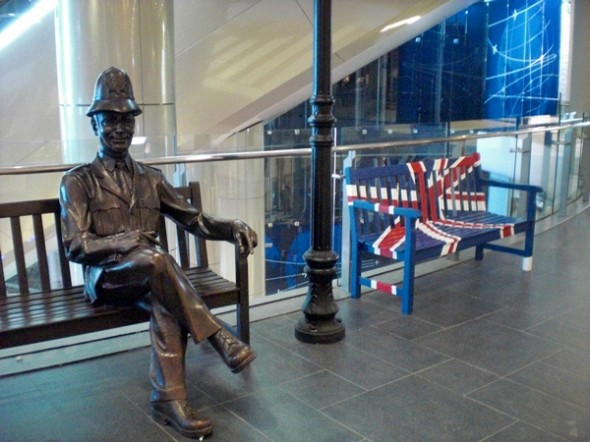 If you are planning on coming to Bangkok, Thailand with your family, you won't believe just how much there is to do for you and your kids. Not only does Bangkok have some of the best family attractions, but many of them are cheaper and better than you will find in your own home country.
These four Bangkok family attractions, however, are ones every family should visit and, I promise, your kids especially will love them.
Dream World – Yes, it is an amusement park that has been around forever, but it is still one of the best Bangkok family attractions and a great way to spend a day in Thailand's capital city.
Dream World has four worlds – Dream World Garden, Dream World Plaza, Adventure Land and Fantasy Land – and each have different types of things to enjoy. There are rides, animal shows, entertainment, roller coasters – you name it, you will find it at Dream World.
There is even a place called Snow World with penguins, and artificial snow. Let me tell you, on a 95 degree Bangkok day it's a lovely place to kill some time.
Get to Dream World by taking a taxi. Every taxi driver in Bangkok knows where it is and, for a family of four, will cost you less than $10 each way.
Ancient City – This is a place I didn't get to until I had lived in Bangkok for a few years and, oh how I wish I had done it sooner as it is absolutely incredible.
Ancient City is an enormous park land that is full of scale models of all of Thailand's most important buildings. But, you're not talking about scale models like in Lego Land, where you tower above the buildings you're looking at. Oh no, these are large scale models you can actually go inside and walk around, and they' are all so beautiful.
There is even a scale model of Bangkok's floating market, complete with sellers on boats selling things.
At Ancient City you can also rent bikes, as it is very large and walking around it would be tiring. Get a bike for each member of the family (they are cheap!) and then head off to explore.
Again, you can easily get to Ancient City in a taxi from Bangkok city center. It shouldn't take you more than 30-45 minutes depending on traffic.
Terminal 21 – If it is raining, Terminal 21 is the perfect Bangkok family attraction as it is a huge shopping mall, but one that has been designed around different world cities. That means one floor looks like London, England while another is meant to represent Tokyo, Japan or Istanbul, Turkey. The point is every floor is unique and every floor has amazing things to see and buy.
The kids will especially love Terminal 21, as they will get to run around taking photos of themselves standing next to enormous sumo wrestlers on the Japan floor, or standing next to an almost-life-sized red double-decker bus in London.
Don't miss the food court either. It's cheap, the food is amazing and a family of four can eat there for $10 including dessert. And, of course, the bathrooms are all differently themed as well, and you should visit each one.
Finally, head to the top floor and get movie tickets. The movie theater is amazing and ticket prices are far less than the US or Europe, yet they show all the big Hollywood blockbusters as well as a large selection of Thai and Japanese films.
Terminal 21 is right next to the Asok BTS sky train station and the Sukhumvit underground train station, so is dead easy to get to.
The Snake Farm – An old tried and true Bangkok family attraction, the Snake Farm has actually been renovated in the last couple of years, so it is now in a modern building full of exhibits about snakes.
Here you will see just about every snake in Thailand lounging around in glass cages and, if you want to see them up even closer, stay for the snake show where you can watch a man 'milking' a snake for its venom (Bangkok's Snake Farm is one of the largest anti-venom producers in Asia), as well as various other show tricks with snakes. If you want to hang around at the end, you will often be allowed to hold the boa constrictor while someone else in your group takes a photo.
The Bangkok Snake Farm is at the intersection of Rama IV and Henry Dunant roads in downtown Bangkok (1871 Rama IV Road is its address) just a short walk from many other tourist attractions.
Just ask for the Red Cross Institute building, as that is where it's located. You can find out more about the Snake Farm here.