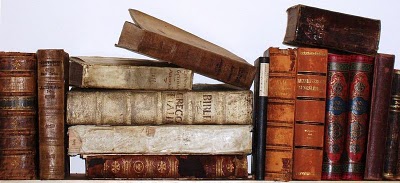 Best bookstores in Bangkok, Thailand are easy to find
It used to be buying English books in Bangkok was expensive and difficult and bookstores few and far between, but not anymore. If you're looking for English books (fiction, non-fiction, art, history, business, health, children's books – anything you want), these two are Bangkok's best bookshops.
Kinokuniya at Siam Paragon – My favorite English bookstore is the massive Kinokuniya bookstore at Siam Paragon Mall. They sell everything from fantasy fiction, romance and crime, to art books, business and even English comic books.
They also have the best children's English bookstore in Bangkok, a cute cafe and a huge magazine section. Their staff speaks English and they can order anything they don't already have in stock (although I rarely want something they don't already have). Books are also, weirdly, cheaper than in the US or Europe.
Siam Paragon mall is is next to Siam BTS sky train station. Kinokuniya also has another excellent branch at Emporium Mall next to Phrom Phong sky train station.
Asia Books – Another of Bangkok's best bookshops is Asia Books, which is popular for its business, travel and interior design books.
Prices are higher than Kinokuniya unless they run a "Buy 2 get 1 Free" sale, but they have a good selection of fiction and non-fiction and excellent interior design, art and business sections. You can also get an Asia Books card, which will give you 10% off every purchase for a year.
Asia Books has branches in many shopping malls in Bangkok including Siam Paragon, Emporium and Central Ladprao, as well as a stand-alone store on Sukhumvit Road.
Dasa Book Cafe – One of Bangkok's most popular used bookstores. They boast more than 12,000 books, have a lovely website with great photos at Dasa Books, and a cool coffee corner with yummy cakes. They also play mellow music that adds to the generally nice ambience.
I like Dasa Books because their staff is lovely, they have a pretty big selection of books and their prices are reasonable. Usually between 150 and 250 baht, books here are about half the price of a new book.
Plus, if you're interested in meeting other book lovers, this is the place as they also host a monthly book club meeting for both Westerners and Thais. Ask at the shop for information on days and times as they do change.
Dasa Book's entire stock is also online, so you can see if they have what you want before you even bother schlepping down there.
It's actually not much of a schlep though. Located near the Emporium Mall, you get off at the Phrom Phong sky train exit and walk 3 or 4 minutes down Sukhumvit, the main road. Dasa Book Café is between Sois 26 and 28 and they're open every day from 10am to 8pm.