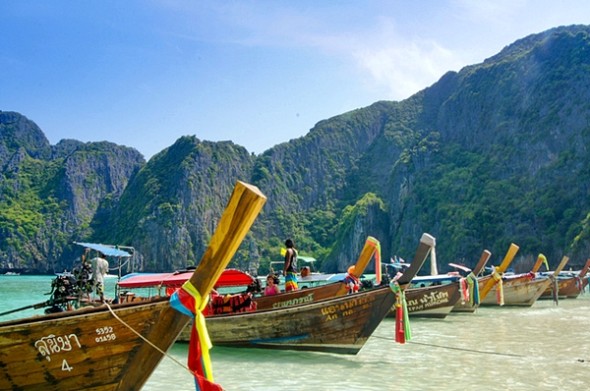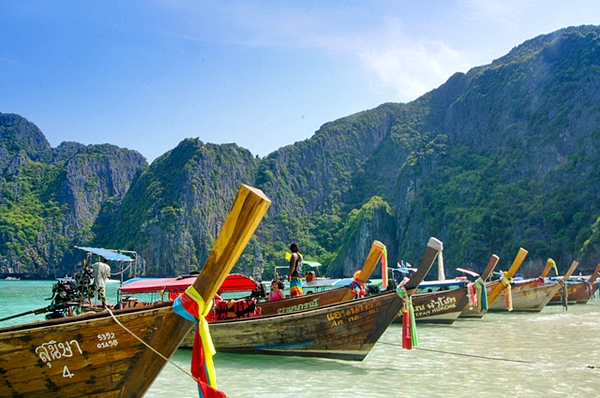 Krabi is a popular beach and island destination for Thais and tourists in Thailand. With some of Thailand's most beautiful beaches, national parks and diving spots, the town of Krabi also has superb hotels offering gorgeous accommodation at a budget price.
Finding a hotel in Krabi town that features comfortable accommodation, with all the mod cons, for under $50 a night isn't unique, it is the norm and these three Krabi budget hotels are some of the best.
Krabi Cozy Place – Ignore the cheesy name and look at the actual hotel. A two-star hotel that should be rated at least a three, Krabi Cozy Place is located right in the center of Krabi town, among all the action. With beautiful rooms and lots of facilities, this budget hotel manages to give its guests first-class accommodation for the unbelievable price of $38 a night, well under the $50 limit, and that includes breakfast.
At Krabi Cozy Place, you get contemporary Thai-style rooms that are clean, bright and extremely comfortable. Rooms come with en suite bath, air conditioning, a coffee maker and a flat screen TV with cable. Most rooms have pool views and all have a private balcony.
Krabi Cozy Place has an outdoor pool, a very cute restaurant where you can enjoy a Thai meal for a budget price, and even has Wi-Fi internet if you're feeling the urge to get online.
City Hotel Krabi – One of the newest hotels in Krabi town, City Hotel Krabi is in a superb location, right across from Krabi's Night Market and close to loads of shopping and eating areas.
City Hotel Krabi guest rooms feature a cute mix of traditional Thai and contemporary Thai design, and come with en suite bath, air conditioning, TV with satellite, coffee maker and an in-room safe. The entire hotel is Wi-Fi enabled and it's fast and free, even in your room.
There's also a laundry service, a tour desk where you can organize all your trips around Krabi, and a shuttle service to and from the airport, for a low extra charge. The hotel even has an ironing service, if you're clothing is looking a bit wrinkled.
Rates at City Hotel Krabi are so cheap you can hardly believe it. For a clean, comfortable room in a super location in Krabi town, you'll pay the astounding rate of $17.99 a night. It doesn't include breakfast, but any of the many restaurants right outside the front door can offer that for $1. That's more than two nights' accommodation for under $50 a night.
Baan Andaman Hotel – Another hotel located in downtown Krabi, Baan Andaman Hotel (Andaman House Hotel) is a budget hotel that mixes traditional Thai decor with modern Western facilities. Close to local markets, the park and the Krabi river, it's just a few minutes on the bus to several Krabi beaches.
At Baan Andaman Hotel, each guest room has en suite bath, flat screen TV with satellite, coffee maker, a DVD player and a mini bar. There's also free Wi-Fi internet in every room and, if you're driving, a free parking spot for each room booked.
The hotel's restaurant serves a nice mix of Thai and International dishes, there's an airport shuttle, a tour desk and even free newspapers. Plus, if you want a quiet night in, you can even borrow board games and enjoy a relaxing evening either hanging around the lounge or in your own room.
At Baan Andaman Hotel, guest rooms begin at $40, for a Superior Double or Twin room, and this includes all taxes and service charges as well as a delicious American breakfast.