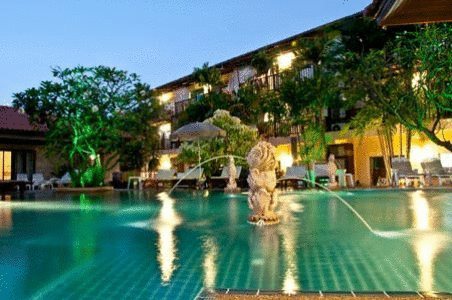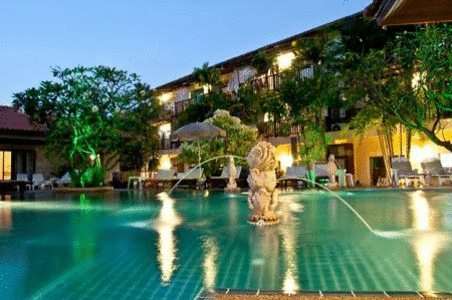 Phuket is Thailand's most popular island destination. As you'd expect with a tropical island, hotel prices are not cheap, particularly if you don't know where to look. As a long-time resident of Bangkok, I've stayed in Phuket many times and, being the careful spender I am, I always make sure I stay at cheap hotels.
Surprisingly, you can get many cheap hotel deals on Phuket Island with gorgeous guest rooms at under $50 a night. Most are near the beach and many have superb facilities. If, like me, you hate wasting money on hotel rooms, look no further than these best cheap hotel deals on Phuket Island, Thailand.
Baan Karon Resort (see photo above) – The first hotel I ever stayed in on Phuket and one I've gone back to many times is Baan Karon Resort. Located up a small hill, a five minute walk outside the town of Karon Beach, Baan Karon Resort features comfortable and clean guest rooms, absolutely lovely staff and a quiet location to get a great night's sleep. All this with a lovely swimming pool and a cute restaurant, Baan Karon Resort's rooms easily fall under the $50 a night rate.
At Baan Karon Resort, rooms come in Standard, Superior and Family Suite levels. Each room has a small en suite bath, air conditioning, a mini bar, refrigerator, cable TV, coffee and tea making facilities and either a private balcony or, on ground level, a private patio. Ground level rooms are lovely too as they all open out onto the swimming pool.
The hotel's room rates are excellent. Standard rooms begin at $43 and go up to $85 at peak season. Superior and Family Suites are higher but much larger and Family Suites can sleep up to six people. But, if you book Baan Karon Resort at one of the hotel booking websites rates begin as cheap as $32 a room.
At Home Hotel – A budget hotel located in Patong Beach, the main tourist area of Phuket, At Home Hotel gets rave reviews from all its guests. The hotel is located a few minutes from the beach but a cheap tuk-tuk ride will get you there and, as it's away from the loud bar scene, you can get a good night's sleep here.
At Home Hotel offers very basic rooms but they are exceptionally clean, the beds are comfortable and they still come with TV with cable, a DVD player, Wi-Fi internet and air conditioning. Every room has a balcony.
Breakfast is included in the room rate, and the hotel even has a pool table, a bar and motorbike rental.
The owner and his wife are lovely and at beginning rates of only $36.50 for Standard rooms and $40 for Superior, the At Home Hotel falls far below the under $50 a night rate.
Benetti House – Another Patong Beach hotel under $50 a night , Benetti House is only a five minute walk from the beach and from the town's restaurants, cafes and bars.
At Benetti House, you have a choice of Standard, Superior or Deluxe Room or Family Suites, if you're traveling with the kids. Each room offers en suite bath, cable TV, mini bar, toiletries, in room safe and a balcony. The hotel is very quiet too, as it's a little away from Patong's bars and clubs. The staff is friendly and helpful and there's a laundry service and a beauty salon on site.
The hotel doesn't have a restaurant, but there are so many within a five minute walk of the hotel that's not something you'll ever miss.
Room rates begin at $41 a night for a Standard Room or $45 for a Superior Double.