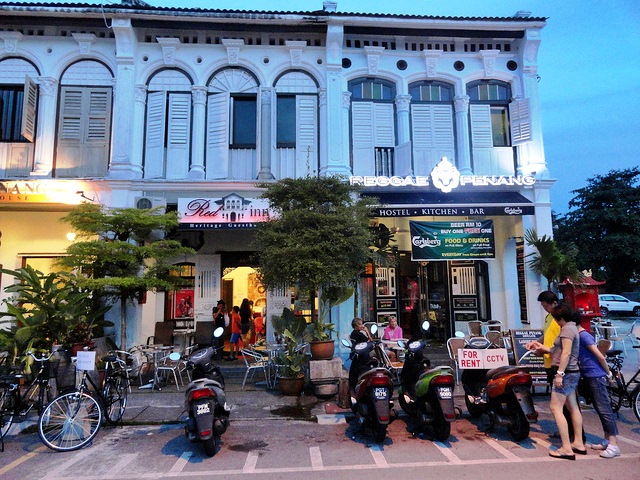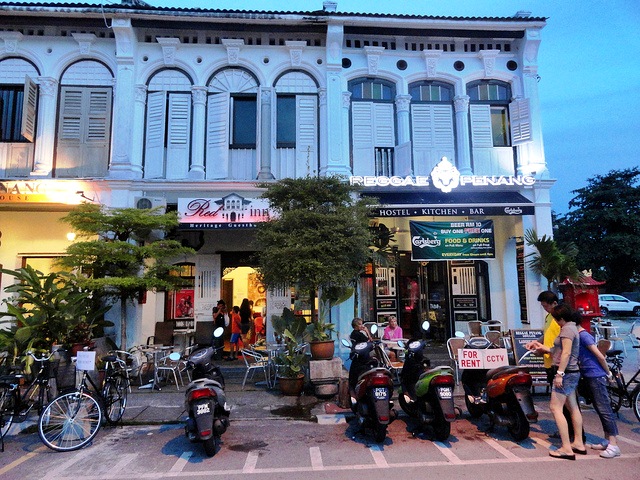 Penang has excellent cheap budget hotels that you'll love
Penang is one of Malaysia's best vacation destinations and its where holidaymakers go for world-famous food, stunning beaches, fascinating museums and unique culture. Luckily, Penang Island is also a great place to find a budget hotel that is comfortable, clean, in either a trendy or traditional style, and all at a cheap price.
If you plan on staying on Penang Island, avoid the more upscale hotels and book a room at one of these best cheap budget hotels in Penang – you'll enjoy your stay and still have money left over to make your holiday even more fun.
Tune Hotel – A chain of cheap hotels owned and operated by the budget airline Air Asia, the Tune Hotel in Penang is lovely. Rooms are basic and small, but extremely clean, bright and well taken care of. Every room has a tiny ensuite bathroom and, if you want air-conditioning and in-room Wi-Fi internet you can get it, you just pay a little extra.
Tune Hotels sell themselves as '5 star hotels at a 1 star price'. While I wouldn't go that far, they do offer a good deal for an exceptionally cheap price.
In Penang, you can stay at the Tune Hotel, located right in the downtown area and in the center of all the shopping, eating and sightseeing you could possibly want. The hotel has double, and single rooms and with prices starting as low as 23 ringgit a night ($7.50) a night (and yes, you read that correctly), there isn't another budget hotel on the island that can offer that cheap of a rate.
Be aware, however, there are added costs for anything but the basic, so do take that into consideration when booking.
Hotel Mingood – This highly recommended budget hotel is close to historical Georgetown's lovely city center and near Little India, Chinatown and the Heritage Trail. The Hotel Mingood has basic accommodation but gets excellent ratings as it's clean and comfortable and the staff is exceptionally friendly. The rooms are traditional in style but if you're looking for a quiet place to stay that's still close to everything, you can't go wrong here.
You can book single, twin, double or triple ensuites and each comes with Wi-Fi internet, cable TV and a mini bar. The Hotel Mingood also includes breakfast in the room rate, and there's a small rooftop garden if you want to get some sun or relax over a drink as the sun's going down.
Room rates begin at 100 ringgit per night ($30) but split between two or three people, that's a cheap night's accommodation.
Hotel Continental – This 200 room budget hotel in the center of Georgetown on Penang is a great choice if you like to be in the thick of it. Museums, shopping centers, hawker areas and mosques are all within walking distance, but the hotel still manages to be an excellent place to get a quiet night's sleep.
The Hotel Continental is slightly more luxurious than the other two budget hotels, as it offers cable TV, in-room fridge, a coffee and tea maker and air-conditioning. The hotel itself has a lovely coffee shop (the room rate includes breakfast), a gorgeous swimming pool and a large restaurant for lunch and dinner that serves both western and Malaysian cuisine.
Superior and deluxe rooms are available and with a beginning rate of 108 ringgit ($33), the Hotel Continental has the nicest rooms and facilities for the price of just about any other budget hotel on Penang.