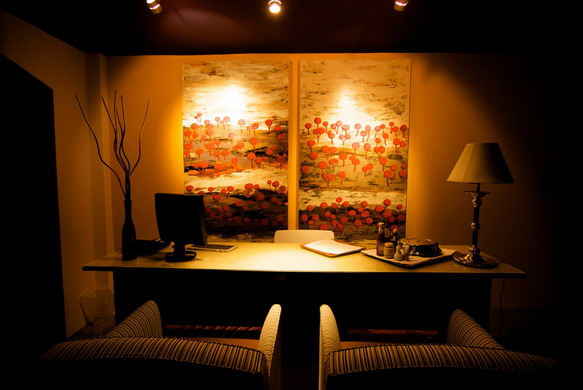 Many visitors to Bangkok stay in the Silom area of the city. Surrounded by restaurants, cafes, huge shopping malls and night markets and close to the sky train, Silom is so centrally-located you can see everything if you're staying here. Of course, staying in Silom isn't cheap but it can be if you know where the best hotel deals are.
If you are looking for a cheap budget hotel close to the sky train and all of Silom's other top attractions, don't miss these three. They're superb.
JustBeds – One of the most interesting cheap budget hotels in Bangkok, JustBeds provides exactly what it says – just beds, and nothing more.
At JustBeds, you'll get one of 30 studio rooms that come fully-equipped with amenities you don't get as many of Silom's much more expensive hotels. Each room comes complete with an en-suite bath, cable TV, air conditioning, hair dryer, free Wi-Fi internet, electronic access and an in-room safe. Higher level rooms have fridges, tea and coffee makers and complimentary bottled water.
JustBeds is located just a couple of minutes walk from Silom Road, down a quiet soi, but still close to everything Silom has to offer. The hotel also has CCTV and 24-hour security guard service.
Room rates begin at the incredibly cheap price of 900 baht or $30, an unbelievable rate for a hotel room this new, comfortable and modern.
You'll find JustBeds at 56/6 Soi Pramote, Surawongse Road, Silom in Bangkok.
Sapphirtel Inn – A comfortable, clean and centrally-located Silom budget hotel, the Sapphirtel Inn features modern accommodation only yards from hectick Silom Road.
Every one of the 80 guest rooms at Sapphirtel Inn has an en suite bath with shower and tub, mini bar, cable TV, and an in-room safe. Every room is decorated in a pleasing contemporary style with traditional Thai accents.
The hotel has friendly staff, all of whom speak excellent English. The Sapphirtel Inn's restaurant is lovely, and serves a mix of Thai and International dishes at inexpensive prices. There's also a small bar area, where you can enjoy a pre- or after-dinner drink.
If you book on a website like Booking.com or AsiaRooms.com, the Sapphirtel Inn's guest rooms begin at only 1,100 baht ($36) and that includes breakfast.
The Sapphirtel Inn is on 282-282/1-2 Soi Silom 22/1, Silom Road, Silom, in Bangkok.
Lub d – Another Silom hotel/hostel with 365-days-a-year best hotel deals is the Lub d Hotel/Hostel. Only 400 meters from the Chong Nonsi sky train station in Silom, Lub d, offers modern, trendy accommodation at a very cheap price. Here, you have a choice of a private room or a bed in a dorm, which can make your stay in the Silom area even cheaper.
If you choose a room, each guest room at Lub d has air conditioning, a hairdryer, safety deposit box and a telephone. Rooms come with either a shared bathroom or an en suite, depending on which room level you choose, but all bathrooms are scrupulously clean and well taken care of, even if you share. Higher level rooms such as a double room with a private bath also feature flat screen TVs with cable and a work desk.
The hotel has a small cafe and bar, where you can get snacks and drinks until midnight. There's also a TV lounge, if you prefer to hang out around the hotel and relax or, if you're doing a lot of traveling, you might like to use the hotel's laundry room. Lub d has free Wi-Fi internet throughout.
Room rates at Lub d depend on if you choose a bed in a dorm or a private room. For a dorm bed, except to pay around 360 baht ($12) in an eight or 10 bed dorm. A dorm bed in a smaller dorm is 400 baht ($13.40) and for a private room, depending on if it has an en suite bath, prices range from 475-650 baht ($15.50-$23.50).
Lub d is situated on 4 Decho Road, Suriyawong, Silom in Bangkok.
Check out room rates at: