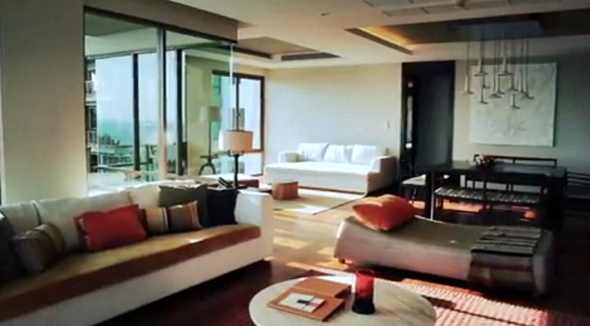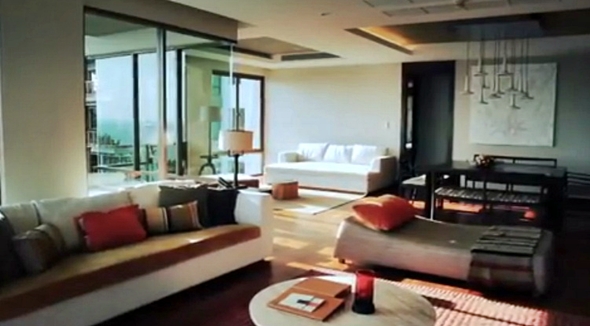 Koh Samui is one of Thailand's most popular island destination. It's particularly popular with budget travelers who fall in love with the gorgeous beaches, deep blue ocean, cheap beer and fun nightlife and end up staying for weeks. Koh Samui is also home to many excellent budget hotels, where under $50 a night gets you a beautiful room in a cool resort, often just steps from the beach. If you'd like a Thai island getaway for a few nights or even a few months, check out these best Koh Samui budget hotels. $50 goes a long way.

Rich Resort Beachside Hotel – Situated on the busy Lamai Beach on Koh Samui, Rich Resort Beachside Hotel is a wonderful budget hotel, where rooms are well below $50 a night and, boy, do you get a lot for your money.
At Rich Resort Beachside Hotel, guest rooms are clean, comfortable and very spacious. Each room has cable TV, mini bar, in-room safe and an en suite bath with shower. The hotel itself has a very cute restaurant and bar, where you can order both Thai and international dishes for dirt cheap prices. The bar, Swing Bar, is famous in the area and is one of the largest on Lamai Beach, so you're likely to meet a few new folks too. You can play a free game of pool, enjoy a beer or just hang out on the 'swings' the bar is famous for and enjoy the fun.
Rich Resort rooms begin at only 500 baht ($15) a night for a fan room, with the most expensive rooms only at 1,300 baht ($43) and that's for a large double, air conditioned deluxe room right on the beach.
I Bed Samui – Also on Lamai Beach, I Bed Samui is a budget hotel/hostel that offers some of the best accommodation on the island – particularly for the cheap prices, with every room and dorm bed nowhere near the $50 a night rate.
At I Bed Samui, you have a choice of mixed, women only or private dorm rooms. Each dorm bunk bed comes with a private TV and a set of handphones, free Wi-Fi throughout the hotel, there's security lockers, a private light in each bunk, curtains you can close and a small shelf. Or you can book a private room with one bunk, a TV and views of the mountains.
The hotel has laundry facilities, a small kitchen where you can get utensil and heat food up, (although why you'd want to with hundreds of dirt cheap restaurants right outside the front door), a lounge and
there's even a restaurant, where you'll get some pretty amazing Thai food.
I Bed Samui's room rates begin at 500 baht ($15) for a bunk in a dorm room and only 1,000 baht ($30) for a private studio room.
First Sea View Samui Hotel – Situated on Bo Phut Beach on Koh Samui, this budget hotel really is full of charm. Designed in traditional Thai style, most rooms have beach or pool views, and all have a private balcony.
The First Sea View Samui Hotel's guest rooms have en suite baths, cable TV, mini bar, tea and coffee maker and an in room safe. The hotel has free Wi-Fi throughout, a beautiful swimming pool and Jacuzzi and a lovely outdoor restaurant serving both Thai and western food.
Breakfast is included in the room rate and with rooms beginning as low as 899 baht ($30), rooms fall well under the $50 a night rate.