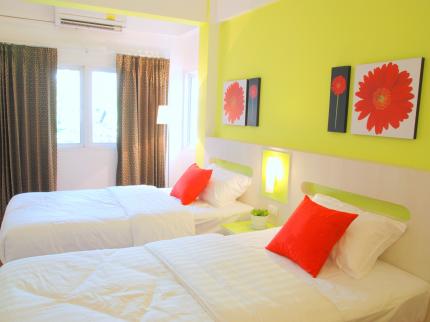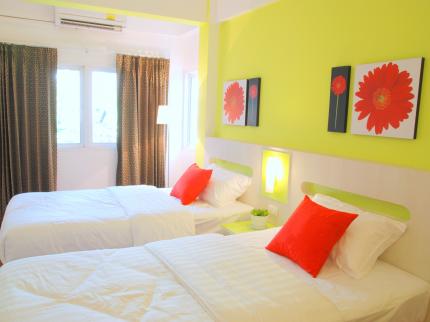 If you're looking for a cheap hotel in Bangkok, Thailand, you may be shocked to discover how easy it is. Many tourists are amazed when they arrive in Bangkok, Thailand to their 'cheap hotel' to find out the quality is actually anything but cheap.
Being used to expensive western hotels, travelers to Thailand are astonished at what less than $50 a night in Bangkok actually buys. If you're booking a hotel stay in Bangkok, don't miss these inexpensive Thai hotels. You'll be amazed at how nice they really are.
Baiyoke Boutique Hotel – The Baiyoke Boutique Hotel is a trendy boutique hotel located in the Pratunam area of Bangkok, right in the middle of main shopping areas and just a few minutes walk to the sky train.
Each guest room has air conditioning, a room safe, TV with satellite, tea and coffee making facilities, and in-room internet access. Most rooms are non-smoking, but smoking rooms are available. To the inexperienced eye, the area where the Baiyoke Boutique Hotel is located might look 'seedy' or 'dangerous'. It's not. It's one of the best locations for shopping in the city and a very safe area.
With a great location, a free breakfast, friendly staff and comfortable, clean rooms, the average $42 a night room rate at the Baiyoke Boutique Hote is cheap. 120/359 Radjprarop Rd. Pratunam, Bangkok, 10400 – Tel: 66 (0) 2 251 8800
Ballys Studio Suite – Close to the sky train, Ballys Studio Suite has contemporary studio and one-bedroom suites available and at very cheap prices. The hotel has several restaurants and a roof top swimming pool plus a fully-equipped fitness center. Rooms include air conditioning, TV and DVD player, fully equipped kitchen, an in-room safe, and wireless internet.
Room rates begin at $50 a night for a studio and, if you stay for a month, the rates are even cheaper. 172 Soi Sukhumvit 20, Sukhumvit Rd, Khlong Toey, Bangkok 10110 – Tel : 66 (0) 2 261-3411
The Inn Saladaeng – Another new inexpensive boutique hotel in Bangkok is The Inn Saladaeng. Decorated in modern Thai style, the hotel offers everything from single rooms right up to superior family rooms. Every room comes with in room safe, coffee and tea making tray plus free snacks, TV with satellite, hairdryer, air-conditioning and free wi-fi internet. Breakfast is included in the room rate. Rooms are beautifully designed and very comfortable.
Room rates for a single room begin at $47 a night, but the hotel is currently running an internet promotion with a single room at only $37 a night. For this standard of hotel, you can't beat it. 5/12 Saladaeng Rd. Silom, Bangkok, 10500 – Tel: 66 (0) 2 637 5533
Unlike the west, where 'cheap' can mean barely acceptable, cheap hotels in Bangkok are actually 2,3 and sometimes even 4 star hotels. All of the above would be classified as 2-3 star hotels and all are safe, clean and, in one case, downright luxurious.
SOURCES: