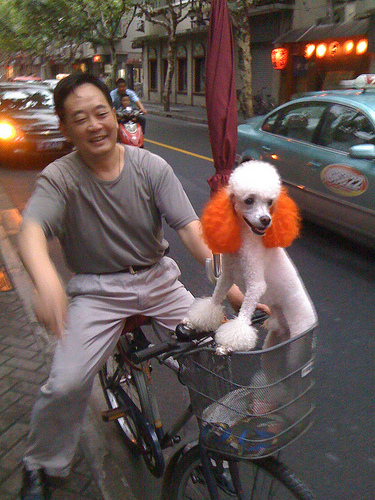 Shanghai is China's fastest growing city, and a mecca for budget-travelers who want to experience its mix of modern and traditional attractions. With thousands of hotels in Shanghai of every level, luckily the city is also home to many budget hotels offering comfortable and clean accommodation for a cheap price.
If you're planning a trip to Shanghai, consider staying at one of the best budget hotels in the city. Inexpensive, centrally-located and with comfortable rooms and good facilities, you can't go wrong.
Bai Fu Hotel – This budget hotel is located in a wonderful area of Shanghai, right in the city center near bars, restaurants and cafes, as well as close to the Metro Station. Bai Fu Hotel is quite small, with just 32 rooms, so you'll find you get a lot of personal attention. Rooms are large, exceptionally clean and feature an en suite bathroom, cable TV and in-room internet for a small fee. Room rates begin at $48 a night. Bai Fu Hotel is located at No. 10, lane 246, Yu Yuan rd, Jing'an district, Shanghai.
The Phoenix Hostel – The Phoenix is both a hostel and a budget hotel, although you'd hardly know it was a hostel as the rooms are so nice. The Phoenix Hostel offers both hostel beds in dorm rooms, as well as hotel rooms in four styles. Each hotel room features air conditioning, TV, en suite bath, telephone and in-room internet access. The hotel itself has a lovely rooftop bar, a restaurant and a cafe, where you can enjoy a drink or a meal. There's also washing machines, if you've been traveling for a while and need to do some laundry.
The Phoenix is at one of the best locations in the city, with three subway lines close by as well as within walking distance or a quick train ride of many of Shanghai's tourist attractions, restaurants, cafes and bars. The staff is pleasant and helpful and speaks enough English they can help you with just about anything you need. Room rates begin as low as $8 a night for a bunk bed in a dorm room, or only $38 a night for a private double room with en suite bath. The Phoenix Hostel is at 17 South Yunnan Road, Shanghai – just a couple of minutes walk from People's Square.
Shanghai Koala Garden House – This absolutely delightful budget hotel is located in a renovated old Chinese hotel building, that has some of the sweetest features. Rooms are quite large and offer TV, air conditioning, and en suite bath.
The Shanghai Koala Garden House has a lovely bar and cafe area, where you can get coffee, alcoholic drinks, or enjoy a cooked meal or a snack. They even serve pizza and pasta. There's also a lounge area and a small laundry area if you want to wash your clothes.
The staff at Shanghai Koala Garden House is lovely. They speak English, they're delightfully professional and are very helpful with advice about places to visit in Shanghai. Room rates begin at $25 per night. You'll find the Shanghai Koala Garden House hotel at 240 Duolun Road, Shanghai.