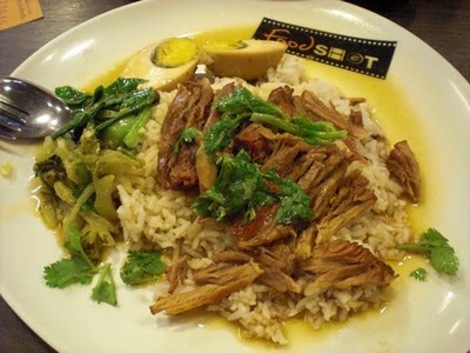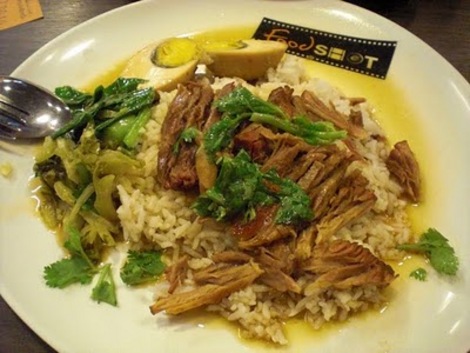 Just down the street from my house in Bangkok, Thailand is Major Ratchayothin Mall. A small five-storey mall, Major Ratchayothin is comprised of mainly restaurants and cafes, and consequently is packed with people at  all times of the day and night.
If you are looking for an inexpensive meal, you are at the right place with Major Ratchayothin. Almost all the cafes and restaurants here are cheap, but these four are the best.
Chester's Grill – A Thai fast food chain restaurant, the food at Chester's Grill is surprisingly good. Specializing in chicken dishes like fried chicken, stewed chicken and rice, chicken burgers, hot dogs and even a spicy chicken with rice, Chester's Grill is perfect for those who want a cheap meal that also tastes good.
Expect to pay 95 baht ($3.10) for a 'set meal', which is made up of some kind of chicken on rice, with vegetables, a side order of french fries and a drink. Chester's Grill is on the ground floor of Major Ratchayothin, just passed the food court.
Gateaux House – If you are at Major Ratchayothin and dying for a coffee and a cake, ignore the Starbucks and McCafe and go to Gateaux House instead. A cheap cafe, Gateaux House is right next to Chester's Grill on the ground floor of Major and has a big selection of Thai pastries and cakes.
Prices start as low as 25 baht (83 cents) and, if you throw in an iced coffee too, both will not cost you more than $1.75.
S&P – On the second floor of the mall is another Thai chain restaurant, S&P. They are famous for their Thai and Western dishes, which Thais love as the quality is high but the price is still cheap.
Try one of their many pasta dishes, Thai curries, spicy Thai salads, noodle dishes or various sandwiches. S&P also has a decent selection of cookies and cakes, and their lattes are pretty good too.
At S&P, entrees begin at the 80 baht mark ($2.65) and, as the portions are large, they are always a good deal.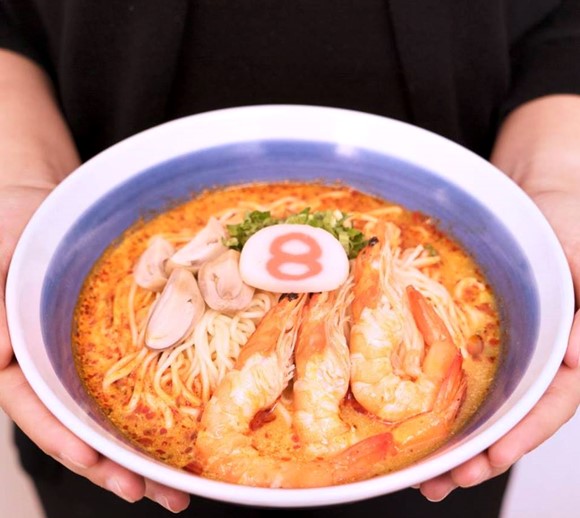 Hachiban – My favorite noodle place, there is a branch of Hachiban on the ground floor of Major Ratchayothin and, yes, they are cheap.
A bowl of noodles with pork, beef or one with fish or pork balls will cost you anything from 63-79 baht ($2.00-$2.60) and they're HUGE. Appetizers begin as low as 49 baht ($1.75) – try the octopus balls, they are incredible.
Major Ratchayothin is at the intersection of Pahonyothin and Ratchadapisek roads.
It is about a mile down the road from Central Ladprao Mall and close to Bangkok's famous Elephant Building (Dtuk Chang).
To get there, the easiest way is to take the underground train to Pahonyothin Station, and then a number 104, 503 or 63 bus to Major Ratchayothin four stops down on the left hand side. Or, you can of course walk.