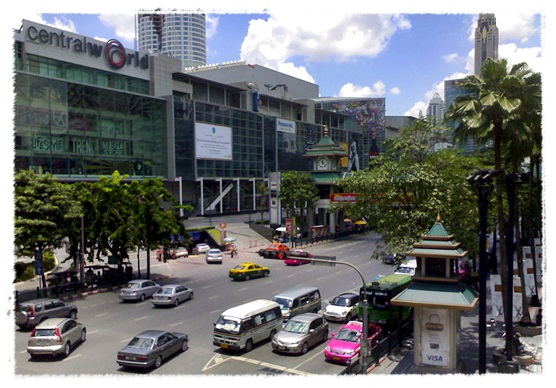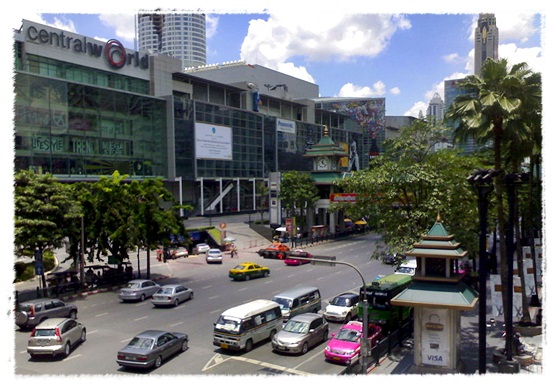 Eating at Central World Plaza in Bangkok is an art as, with more than 100 restaurants in the mall, it is a glutton's gourmet, but also hell when it comes to choosing where to satisfy your hunger.
Luckily, Central World Plaza has a myriad of cheap places to eat so, if you can't make up your mind or want to try a few, you can. Eating at these Central World Plaza cheap restaurants won't break the bank.
BreadTalk – One of my favorite cheap eateries at Central World Plaza is BreadTalk, an Asian-style bakery that sells pastries, breads, cookies, cakes and also cooks a few basic Thai meals. It's a wonderful cafe to grab a quick bite, even if it's just a coffee and a cake, and with pastry prices starting at only 20 baht (66 cents) a stuffed taro bun and a coffee will give you a nice burst of energy for around $1.50.
BreadTalk is on the third floor of Central World Plaza in Zone A.
Black Canyon Coffee – A Thai staple, Black Canyon Coffee is a low-cost Thai chain restaurant serving Thai and western meals that are delicious and, yes, cheap. At Black Canyon, if you just want an iced coffee and a sandwich or a cake, you can do that.
Or, if you are looking for a full meal, their Thai curry and rice dishes are excellent, pasta dishes are good and, in my opinion, they serve some of the best fried chicken nuggets and french fries in Bangkok (you order them separately as they're not a 'meal' option). Entree prices begin at 60 baht ($2) and for fried chicken, french fries and a latte, you'll only pay 150 baht ($5).
Also, if you plan on being in Bangkok for a while and like Black Canyon Coffee, make sure you buy their discount card. At 200 baht ($6.66) it comes with a free coffee drink and allows you a 10% discount on everything you buy at Black Canyon for two years.
Black Canyon Coffee is on the 6th floor of Central World in Zone A.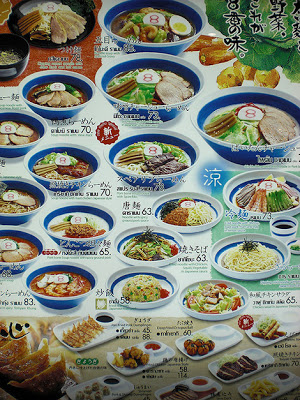 Hachiban Ramen – My favorite noodle shop in Bangkok has a branch at Central World Plaza and this one is a big one. Hachiban is a Japanese noodle chain famous throughout Thailand as not only are the noodles and toppings incredible, the servings are large and prices cheap.
At Hachiban, you can get a large bowl of noodles in soup with pork or chicken, pork balls and vegetable toppings, and a slice of boiled egg on top all for the incredible price of 70 baht ($2.25). They also serve tasty pork dumplings for 45 baht ($1.50) and octopus balls for 60 baht ($2). A normal meal at Hachiban plus a drink can be had for as little as $3.

Hachiban Ramen is on the 6th floor of Central World in Zone B.
Mos Burger – Another Japanese chain restaurant, Mos Burger is hugely popular with Thais as they serve burgers and fries and hot dogs, but they're healthy.
A typical Mos Burger set meal is a burger that's made from a mix of beef and pork, so lower in fat than your typical western burger. It comes with a small side of crispy french fries and a soft drink, with a starting price of 99 baht ($3.15). Unlike most western burger joints too, Mos Burger is stylish and cool and a nice place to hang out for a cheap meal.
Mos Burger is on the 3rd floor of Central World in the Atrium.
Central World Plaza has many cheap restaurants and, with more than 100 restaurants at the mall, you should be able to find something you like.
For more excellent choices, check out the Central World website, Here you can see photos of all the restaurants and of some of the food they serve too.