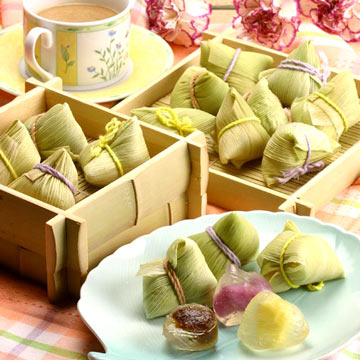 One of the best areas of Bangkok, Thailand to do cheap shopping is Chinatown. Known by Thais as Yaowarat, Chinatown is packed full of tiny winding alleys crammed with market stalls, family-owned shops located in old traditional Chinese shophouses, and hundreds of Bangkok's best gold shops. For any visitor to Chinatown though, there are five things that are absolute must buys if getting a cheap price is your thing.
Chinese Herbs and Herbal Medicines – Every time I go to Chinatown, I come back with a bagful of Chinese herbs, which in many cases are only pennies. I usually go with my Chinese-Thai friend, who knows a lot about traditional Chinese herbs and medicines and, of course, Chinatown or Yaowarat is the place to buy them.
But, if you're not an expert on Chinese herbs and medicines, don't worry. Many of the proprietors in the old, cluttered Chinese medicine shops speak English and are happy to recommend cheap herbal medicines for a general pick-me-up, something to clear up acne, migraine headaches, athlete's foot and a lot more besides.
You'll find Chinese medicine shops scattered all over Chinatown. Check out a few and go inside the one that seems the most interesting.
Dried Fruit and Nuts – Chinatown (Yaowarat) is the best place in Bangkok to buy cheap dried fruit and nuts. When I say 'dried fruit and nuts', I'm not talking about the paltry few items you'll get in most western supermarkets. I mean vats and vats of every exotic fruit you've ever heard of dried, pickled, salted, sour, spicy, salty – you name it, it's in hundreds of dried fruit shops in Chinatown. Alongside, you'll also find sacks of nuts – peanuts, almonds, walnuts, hazelnuts and other nutty treats.
On every trip to Chinatown, the first place I go is my favorite dried fruit shop as, I know, what I buy here will be the heaviest things by far, so I need to make sure there's enough room in my bag. My cheap finds last week were salted Chinese plums (only 130 baht or $4.40 a kilo), an odd-tasting but strangely addictive spicy dried guava (70 baht or $2.30 for half a kilo), and a kilo bag of pistachios. They also sell boxes of Chinese snacks, which are delicious too.
There are literally hundreds of shops and street stalls in Chinatown selling dried fruit and nuts, so take your pick.
Gift Items – If you're looking for photo frames, dolls, ornaments, ties, bags, toys, flip flops, fancy writing paper, hair accessories, jewelry, fabrics – anything for a gift for someone back home, then Chinatown or specifically Sampeng Lane is the best place to shop.
You'll find Sampeng Lane running parallel to Charoen Krung Road. It's nothing more than a teeny tiny alleyway stuffed full of shops and stalls and lots and lots of people. My best cheap buys here last week were sunglasses and reading glasses. The sunglasses were 25 baht a pair (80 cents) and the reading glasses 30 baht ($1) and, yes, you read that correctly. Even at Chatuchak Market in Bangkok, you'll pay 199 ($6) for sunglasses, and that's still cheap compared to the west.
Christmas Decorations – The last thing you'd expect to find in Chinatown is Christmas decorations but, weirdly, it's the best and cheapest place in Bangkok to get them. Many of them are sold at stalls and shops that only deal in Christmas items and many are sold in bulk. But, with Christmas tree ornaments selling for 300 baht $10) for a bag of 20 and fairy lights just a couple of dollars a string, you'll end up going home with a suitcase full of Santa toys and miniature Christmas trees.
Christmas decorations usually go on sale beginning in September and sell through December, when they're replaced with new items for Chinese New Year.
Gold – One of the big reasons Thais travel down to Yaowarat (Chinatown) is for the gold shops. Chinatown has more gold shops than any other area of Bangkok with well over 150 shops in this couple of square miles area.
You'll find the gold shops by looking for stores with a bright red shop front and the price of the gold written on the window for that day. The gold, of course, changes price daily along with the world's gold
markets but, Chinatown is still the cheapest place to buy if you're a gold lover. Expect to find rings, chains, necklaces, key rings, bracelets, gold nuggets, amulets – anything and everything in gold.
You may find much of the jewelry is ornate, which is the Thai and Chinese style, but each shop will have simple pieces. Just remember, the more ornate the higher the price, as you're paying for the workmanship as well as the gold.
Thai gold is known around the world for its intricate workmanship, so you can't go wrong shopping here.