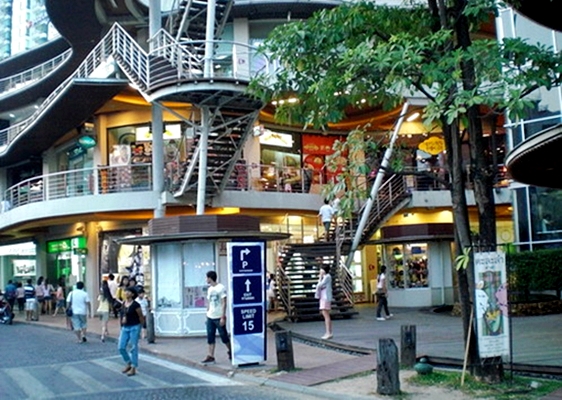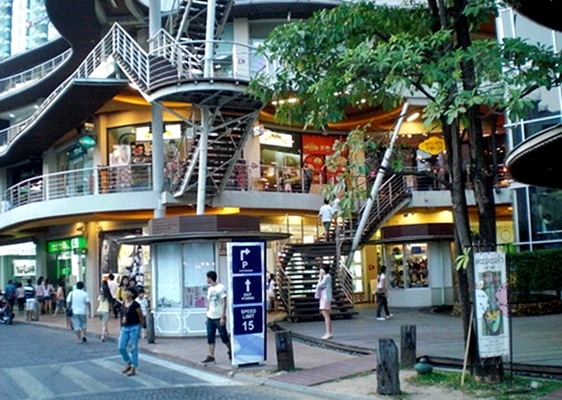 I must admit, I'm an addict when it comes to community malls in Bangkok, Thailand. They're popping up everywhere, they're easy to get to, they have all the best stores, cafes and restaurants and, oh yes, they look beautiful as well.
If you love community malls as much as I do, these three are currently my favorites and well worth a visit the next time you're in Bangkok.
The Avenue Ratchayothin – The community mall in Bangkok I visit the most as it's the closest to my house, The Avenue Ratchayothin has gone through a number of name changes since it opened about three years ago (Major Avenue, Suzuki Avenue). But, in all that time, it has stayed consistently good. Packed with excellent restaurants and coffee shops, it also houses a Japanese discount store where everything is 60 baht ($2), a nice Villa supermarket, a Boots chemist, a branch of every major bank in Bangkok and an excellent wine cellar.
Check out Ootoya for good Japanese food, Scoozi if you enjoy a good pizza or Italian-style sandwich and, of course, Iberry if you like delicious Thai ice cream.
The Avenue Ratchayothin is right behind Major Ratchayothin mall, and on the corner of Pahonyothin Road and Ratchadapisek in northern Bangkok.
The Circle – One of the newest and largest community malls in Bangkok, The Circle has more than 200 stores, boutiques, restaurants, cafes and other en vogue hot spots to visit. That's why it's a great place to pick up a new dress or pair of pants, shop for bags and wallets, find gifts for anyone in your circle of family and friends and, of course, eat.
Don't miss Hongmin if you like Chinese food, Seefah for traditional Thai fare and Sweet Your Style for amazing desserts.
You'll find The Circle at 39 Ratchapruek Road in Bangkok.
J Avenue – Another community mall I visit in Bangkok often, J Avenue is slightly older than the two others mentioned, but certainly not any less awesome. In fact, it's still one of the most popular community malls in Bangkok for the arts crowd, and for expats who live around the area.
At J Avenue, I mainly go for food as that is what they excel at. There's a good Au Bon Pain restaurant branch for superb American-style sandwiches, salads and desserts, an Iberry ice cream if you just want the dessert, and After You Dessert Cafe for the best honey toast with ice cream in the city. Okay, so it's mostly desserts, but that doesn't make it any less worth visiting.
The easiest way to get to J Avenue? Take the sky train to Thong Lor station and then grab a motorcycle taxi from there, as it's a good 10-15 minute walk up the main street and, yep, I'm lazy. There's a handy map for how to get to J Avenue if you get lost right here.