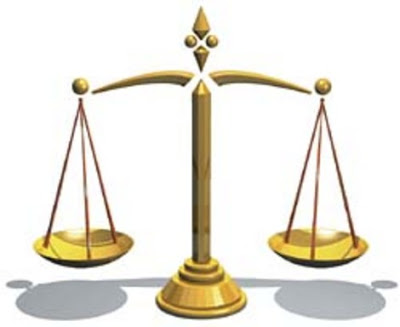 Even though every westerner in Bangkok, Thailand hopes they don't have legal problems or the need for a lawyer, at some point many do. Whether it's needing a Thai marriage or retirement visa, buying a Thai business, needing to sue someone or, God forbid, being arrested for drug possession or another even more serious crime,you may need the services of a Bangkok lawyer.
Not only a Bangkok lawyer but an English speaking lawyer is likely to be what you really need and these best Bangkok law firms have English speaking lawyers on staff.
Siam Legal International
Siam Legal is one of the most well known law firms in Bangkok with westerners. They specialize in applying for Thai visas for many different nationalities, work permits, prenuptial agreements, marriage registration, divorce, civil litigation, adoption, intellectual property, business purchase and registration, real estate and more. They can also help with applying for US and UK visas for Thai fiancees or wives.
Siam Legal has English speaking Thai lawyers as well as western lawyers from Australia, the UK, the US and Germany. They also provide notary services. In Bangkok, Siam Legal International is located near the Asoke sky train station in the Times Square building, so they're easy to get to.
They also have offices in Chiang Mai, Phuket, Pattaya, Hua Hin, Samui, and in Los Angeles, London and the Philippines. In Bangkok, call them at 02-253-8100 or check out their website (see the bottom of this article).
The Far East Law Office (Thailand) Co., Ltd
Regardless that their name conjures up an idea of the romance of the East Indies 200 years ago, the Far East Law Office in Bangkok is a thoroughly modern law firm. They specialize in banking and finance, immigration issues including applications for work permits and visas, foreign claims and investments, insurance and civil damages, property management, company registration, labor and trade disputes.
The Far East Law Office has English speaking lawyers and can help you with many of the issues a westerner may eventually face in Thailand.
If you have questions about their services, fees or want to make an appointment with an English speaking lawyer at the firm, you can contact them by telephone or 24 hours a day on their website. Their website even has an area where you can download video games and music to 'relax'.
The Far East Law Office (Thailand) Co., Ltd is located near Fortune Mall in Bangkok and can be reached during office hours at 02 641-3281-88.
Marut Bunnag International Law Office
Founded in 1950, Marut Bunnag International Law Office is one of the oldest law firms in Bangkok with English speaking lawyers. The firm's specializations include copyright, patent and trademark, business licensing, tax issues, work permits, real estate sale and purchase, business law, criminal law, family law and litigation.
They also deal with wills and inheritance, should you want to make sure your next of kin is taken care of.
Marut Bunnag International Law Office has several interesting legal articles on its website in English and Thai, and will answer any legal questions you might have from their website.
The firm is smaller than some of Bangkok's other law firms but it's more of a family concern so understandable (and, to some, preferable).
To contact Marut Bunnag, call 02 645-2556 or contact them through the question section of their website (see below). They are located in Forum Tower on Ratchadaphisek Road close to the Huay Kwang underground station.