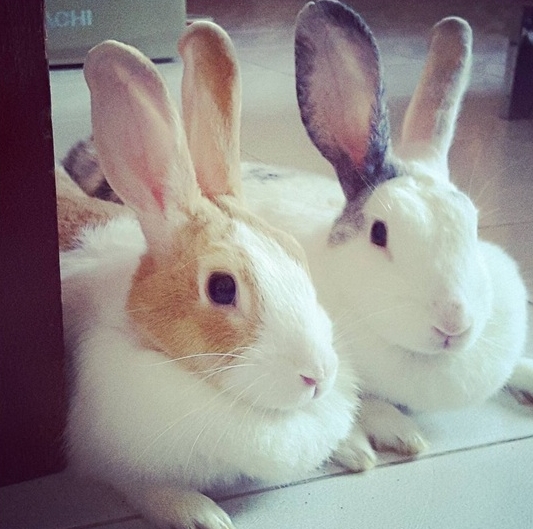 One thing many non-Thai speaking expats worry about in Bangkok, Thailand if they're a pet owner is how to find an English-speaking veterinarian if their pet gets sick. There are quite a lot of vets in Bangkok, but not many of them have staff that speaks English. With four rabbits that have been sick in the last year, I made it my mission to find English-speaking vets in Bangkok so I always have somewhere to take them.
If you too are in Bangkok and have a dog, cat, rabbits, birds or even a snake, try one of these English-speaking veterinarians; they're excellent. Make sure though that, before you go in, you call the veterinarians and request an English speaking veterinary surgeon be there when you arrive, as not all of the vets on duty will speak English.
Ari Pet Hospital – Ari Pet Hospital is the veterinarian I took my rabbit to when it needed to be neutered. The vet there was excellent, the treatment was very quick and my rabbit seemed to feel very little pain. Cost-wise, they are a little more expensive than other similar veterinarians but, because their spoken English ability was so good, I didn't mind paying a little extra.
Ari Pet Hospital will also do house calls if you or your pet is unable to travel, they will pick up at the airport if you have pets coming in from out of the country and you can also board your pets there for a reasonable fee. Open Monday thru Saturday. Ari Pet Hospital is on Pahonyothin Road, just about 100 yards south of Ari BTS skytrain station. Tel: 66 2 271 3192
Thonglor Pet Hospital – Another Bangkok veterinarian with a very good reputation (I have several friends who are pet owners who swear by Thonglor Pet Hospital).
They are open 24 hours a day, which is good to know if you have a pet that suddenly gets sick in the middle of the night and requires emergency care. They're very modern, most of their staff speak adequate English and some speak it very well, (don't take any notice of their website, which has terrible English on it – their spoken English is better!)
Thonglor Pet Hospital provides care for dogs, cats, rabbits, guinea pigs, birds and more with opthamology, dental, diabetic, reproductive, cancer, newborn, behavioral and ICU services. They have a boarding facility also. Located at 205/5-8 Soi Thonglor9 Sukumvit 55 Road North, Klongton Wattana, Bangkok 10110Tel: 66 2712-6301.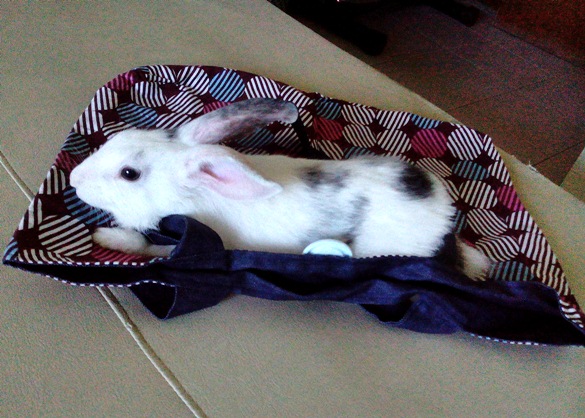 Charoensuk Animal Hospital – I've taken my rabbits to Charoensuk once when I was staying on that end of town and the service I received was excellent.
Again, they have English-speaking staff and are a general practice, so they cover a lot of services. They also have boarding facilities if you need to go out of town for a few days. Open 24 hours a day, Charoensuk Animal Hospital is located at 167 Soi Charoensuk Ekamai Road Klongton, 10110 Wattana, Bangkok. Tel: 6 62 391 9707
Chulalongkorn Veterinarians and Small Animal Hospital – Attached to Thailand's top university, Chulalongkorn, Chulalongkorn Veterinarians has been recommended to me by several animal loving Thai friends, who tell me they take their pets here. Several of their veterinarians are English-speaking and, as they're a teaching hospital, you will also sometimes get Thai veterinarian students working here too.
Chulalongkorn's prices are cheap compared to other vets, the only drawback is you might have to wait a couple of hours for service. Chulalongkorn Veterinarians is located on the Chulalongkorn University campus. 39 Henry-Dunont Road, Pathumwan, Bangkok 10330 Tel : 0-2218-9750.
Sukhumvit Veterinarians – Located next to BTS Thong Lor sky train station so easy to get to, Sukhumvit Veterinarians is an excellent clinic with highly qualified veterinarians.
Pricing is average, and they're well versed in taking care of small animals, which many Bangkokveterinarians are not. They also come highly recommended by several Thai and Western friends, especially because they charge the same price for Thais and Westerners (unusual in Bangkok) Location is at 995 Sukhumvit Road, Bangkok. Tel: 02 391 9117.
These five English-speaking veterinarians are good choices if you have a pet in Bangkok and need emergency care, general check ups, vaccinations, neutering and spaying, or even boarding services.