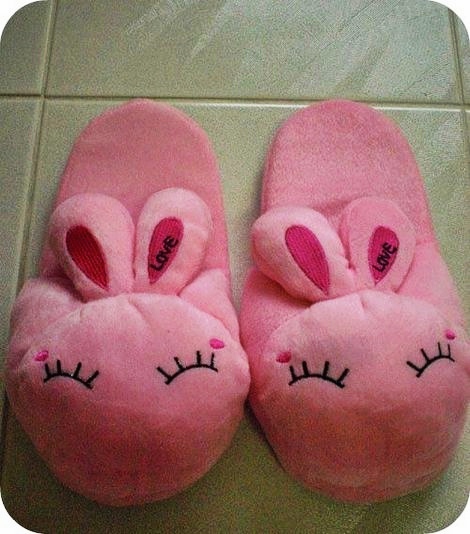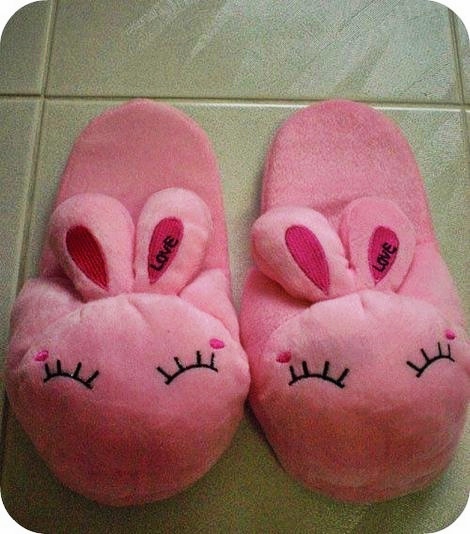 If you have a Thai girlfriend or Thai wife, sometimes it's difficult to know what to buy her when it comes to Valentine's Day gifts, birthday gifts, anniversaries, special holidays, and Christmas gifts (and yes, even though they're mostly Buddhist, Thai girls still enjoy celebrating Christmas).
As a Western woman living in Thailand, I go shopping with Thai female friends all the time, so I've become an expert on what many of them seem to love. Thai women, of course, are like women all over the world, they love getting gifts, but these gifts are the ones Thai women like getting the most.
Teddy Bears and Fluffy Things – Even at the age of 40, many Thai women still love getting gifts of teddy bears and other stuffed animals. In Thailand, you can buy enormous teddy bears, huge stuffed elephants, monkeys wearing pajamas and every conceivable kind of Hello Kitty doll.
Most Western women stopped wanting stuffed toys when they hit puberty, but Thai women still love them. If you buy a Thai woman a stuffed animal as a gift, she'll be as happy as a clam.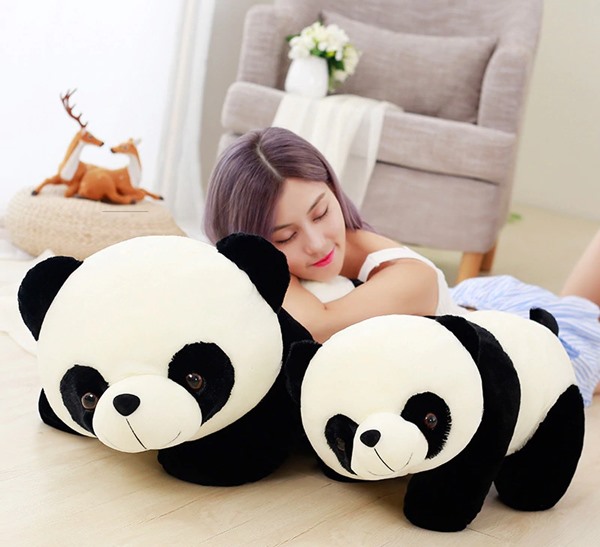 Stuffed Pillows – Stuffed pillows are big gifts for Thai women. Every Thai woman I know has decorative stuffed pillows on her sofa and scattered all over the bedroom.
Thai girls seem to love big red pillows in the shape of a heart, pillows with Hello Kitty on them, pillows with "Best Girlfriend/Wife" on them and any number of other pillow designs. Thai girls also often enjoy sleeping with two or three pillows, sometimes more if they're sleeping alone. So a stuffed decorative pillow is a great gift when she doesn't have you to hug.
Cell Phone Accessories – Thai women are obsessed with cell phones. They talk on them constantly, and many will trade them in for new models every few months. Thai women love cell phone cases, cell phone holders (they even have them in the shape of little stuffed animals now with big mouths you can stand the cell phone in when it's not in use), cell phone charms and cell phone covers.
A gift of cell phone accessories would go down a treat with most Thai girls.
Food – Weirdly, as they are some of the thinnest women in the world, Thai women still love food. They love getting snacks, they love getting fruit, and any boyfriend or husband who wants his Thai girl to love him will make sure she's always well fed.
Bags of Thai snacks, choice pieces of Thai fruit, even bags of gummie bears and tamarind candy will help you worm your way into any Thai girls heart.
Chocolate – Up until a few years ago, chocolate wasn't that popular in Thailand. Now, it's a huge hit and Thai girls love it. Surprisingly though, most of the Thai girls I know seem to prefer dark chocolate to milk chocolate (they think the milk chocolate is too sweet) so, if you're not sure which is your girlfriend's favorite, take both but make sure you've got more dark chocolate than milk.
Fashion Accessories – Thai women love to dress up and it shows, as they always look in fashion and perfectly put together.
Buy your Thai girlfriend or wife a fashionable belt, a few pairs of costume jewelry earrings or bracelets, a couple of pretty bandanas for her hair or decorative scarves for her neck and she'll love you even more.
Even if she already has 300 fashion accessory items, she will love that three hundred and first item just as much as the rest of them, and she'll wear it proudly for you.
Watch the video below from Thai YouTuber FahFah (my favorite YouTuber in Thailand) as she shops at Sampeng Night Market, and you'll get an idea of the things Thai women like.
Just be sure to turn on the English subtitles she provides if you don't speak Thai, so that you know what's going on. (Then look for more of my gift suggestions below that video).
Purses and Handbags – What Americans call 'purses' and the British call 'handbags', it actually doesn't really matter what you call them, just know that Thai women love them. Purses are inexpensive in Thailand, so if you're here on a visit or live here and want to buy your Thai girlfriend or wife a gift, you can't go wrong with a nice purse.
Large or small, brightly colored or subdued, patterned or plain, leather or plastic, or even a purse with cartoon characters on it – it won't matter, she'll love anything. Every Thai woman I know has at least 20 purses, and she carries a different one every day.
Present her with a gift of a purse and a cute little wallet to go in it, and she'll be proud to carry it with her when you take her out to dinner.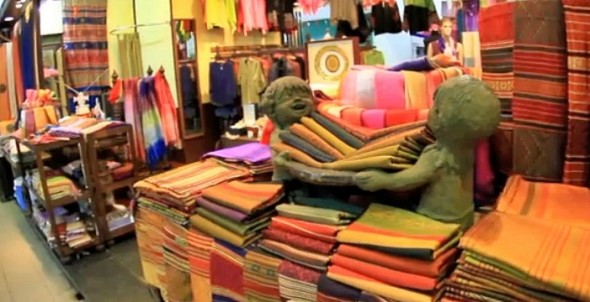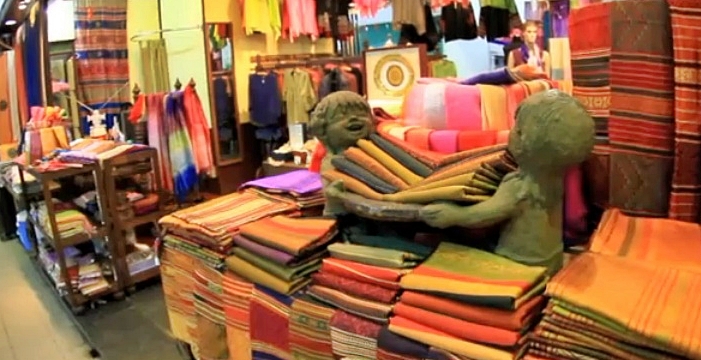 Shawls and Scarves – Like the French, Thai women love wearing silk shawls and scarves. In winter, they wear shawls outside because they're freezing (even though it's usually no colder than 80 degrees) and they wear them inside because, in most buildings, the air conditioning is blasting all year round.
In summer, Thai women like to wear scarves around their necks to accent any outfit. Silk is the best but most Thai women will also be happy with cotton if you give her a pretty one.
Photograph Frames and Photograph Albums – Thai girls love taking photos and having photos taken of themselves and all their friends. In fact, Thai girls can't have enough photograph albums or photograph frames so a cute frame or a pretty album won't go amiss with any Thai woman, especially if it has a picture of you and her together inside it.
Flowers – Thai girls love flowers but they'd better be a huge display. The most popular ones are bouquets made out of extravagant floral arrangements, topped off with a huge red stuffed heart on a stick and a big teddy bear they can hug. With flowers, seriously, the bigger the better. Flowers, also, are not very expensive in Thailand so you can get a gorgeous display and not go bankrupt doing it.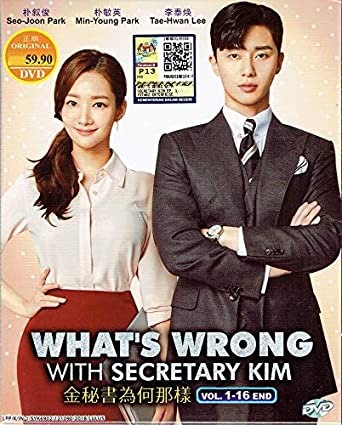 Korean Soap Operas – Many Thai women love Korean soap operas. These are the 20 to 30 episode TV series that come on VCD and DVD and take weeks to watch. Just make sure if you buy her a Korean soap opera TV series, buy one of the latest releases as she may already have all the others, and make sure it's got Thai subtitles as she certainly won't want to watch one with English or Korean options.
All in all, most Thai women usually like much more girly-style things than do Western women. They like very feminine clothing and accessories, girly pillows, cute stuffed toys and things that make them look pretty.
Top that off with a huge bouquet of flowers and some food, and you've really found your way into a Thai girl's heart.
Remember though, whatever gift you buy her, most Thai girls are very gracious and extremely appreciative. It doesn't have to be expensive, just simply something you think she'll like.
And if you choose it with care, she'll love it – really.