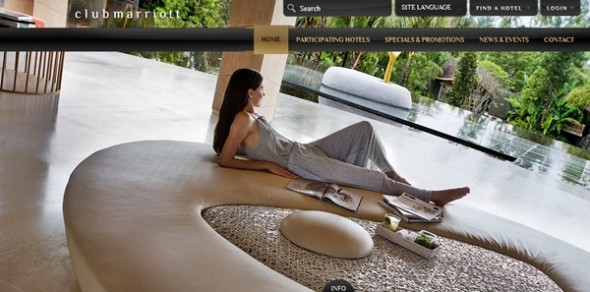 Why you should apply for the best hotel membership cards in Bangkok
Even if you live in Thailand's capital city, applying for and getting some of the best hotel membership cards in Bangkok can be a smart thing to do.
That is because they offer not only cheaper nights in the hotels they are affiliated with, should you need to stay in one, they also allow you to eat more cheaply at the hotel restaurants, get inexpensive spa services, and join fitness clubs affiliated with the hotels at a lower cost.
You can even book rooms for friends and family who may be visiting, and get a discount, which makes organizing hotel stays in Bangkok for your loved ones even easier.
So, if you were to apply for hotel membership cards in Bangkok, which ones should you be applying for?
I currently have several, as I eat out quite a lot in Bangkok hotels when meeting with clients, but these are the three I am currently the most happy with.
S Privilege Card for Shangri-La
The Shangri-La is one of the top hotels in the city, so if you are looking for a hotel membership card in Bangkok that will allow you to take friends, family and business associates to eat at some of the city's top restaurants, or would just like to be able to book rooms at a lovely 5-star hotel at a reduced price, the S Privilege Card for Shangri-La is the membership card to get.
You will be given a 20 percent discount on any room you book, as well as on food and drinks at any of the Shangri-La's excellent restaurants and cafes. You can find out more about the S Privilege Card for Shangri-La at the hotel's website. And by the way, sign up and the card is free.
Club Marriott Card
One of the more expensive hotel membership cards in Bangkok at 7,800 baht ($248), the Club Marriott card is still worth the price. That's because not only will you get excellent discounts on any Marriott hotel rooms you book in Bangkok or anywhere else in Thailand, it also covers the rest of south east Asia (yes, the card is valid all over the place).
On top of that, you will also be able to eat at the hotel's restaurants with a 35 percent reduction of their regular price for every meal you or your party eat. Eat at a Marriott Hotel restaurant in Bangkok just a few times during the year, and with those savings alone the Club Marriott Card will soon have paid for itself.
Hilton Premium Club Card
This hotel membership card is valid at any Hilton or Conrad hotel in Bangkok, all over Thailand and in much of the rest of south east Asia as well. It is specifically useful for someone like me as it also covers Kuala Lumpur, Malaysia, and that is where I go for various business trips throughout the year.
It is nice to be able to stay at the Hilton Hotel there for a reduced price, and eat great meals at affordable prices in their excellent restaurants.
You will get room discounts, up to 50 percent off meals at restaurants in the Hilton or Conrad, and up to 30 percent off at fitness centers or hotel health spas.
The fee is 7,500 baht per year (currently $240 with the latest US dollar-Thai baht exchange rate) but well worth grabbing as you can also get an extra Hilton Premium Club card for your spouse or partner. That means you can both use the card even if you are traveling separately as it, in effect, covers two people for just that one $240 payment.
There are oodles more benefits with the Hilton Premium Club card as well that make it a hotel membership card you should really consider applying for.
Find out about them and their membership card on the hotel's site.