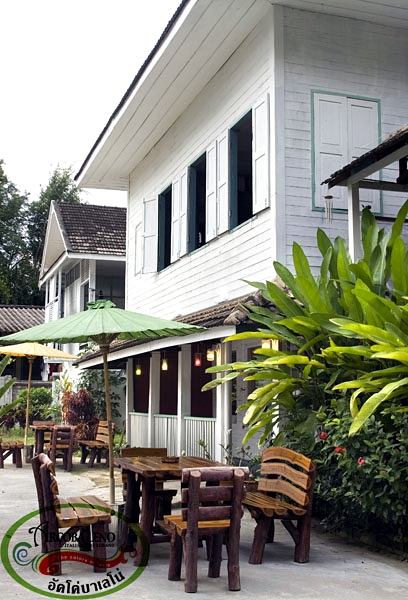 Thais love pastas and pizza so, when Italian restaurants began to open in Chiang Mai a few years ago, they became hugely popular with Thais.
In the last decade, Italian restaurants have sprung up Chiang Mai with, now, some of the best Italian restaurants in Thailand located in this beautiful northern city. Popular with Thais and westerners alike, these best Chiang Mai Italian restaurants have food for every taste.
Arcobaleno – I discovered this Chiang Mai Italian restaurant on my last trip to the city and I'm glad I did. Very popular with Thais, Arcobaleno serves some of the best Italian food in Chiang Mai with spaghetti, ravioli, bruschetta, lasagna, macaroni, beef, chicken and fish dishes.
Don't miss the Spaghetti with Meat Balls, the Canneloni Diplomat, stuffed with chicken and spinach in a cream sauce, or the Brooklyn Pizza. For dessert the Black Prune ice cream is delicious or, of course, the Tiramisu.They also serve beer, wine, lattes and cappuccinos or, if you want to bring your own bottle, you can do that too.
Arcobaleno is in a beautiful setting, bright and airy inside with bright yellow walls and a joyous atmosphere, and a lovely outdoor seating area.
Arcobaleno is located at 60 Nawatgate, Chiang Mai.
Giorgio Italian Restaurant – Another Chiang Mai favorite Italian restaurant and, definitely one of the best, is Giorgio Italian Restaurant. It's known as the best place for pizza in Chiang Mai, but also has an extensive menu of many Italian favorites. Spaghetti, lasagna, linguini, salads – and at prices that are inexpensive compared to Italian restaurants in Bangkok.
It is also within walking distance of Chiang Mai's Night Bazaar, so easy to get to for locals and tourists alike.
Located at 2/6 Prachasamphan Road, Chiang Mai.
La Gondola – For its pretty location, all glass and light and airy, La Gondola is also one of my favorite Italian restaurants in Chiang Mai. Hand-baked pizzas in a giant oven, baked scallops in a superb salmon mousse, mushroom ravioli or even the house salad with fried mozzarella and yoghurt dressing, everything here is superb.
La Gondola also makes all its own sauces, yoghurts, cheeses, ice creams and jams, so you can only imagine how scrumptious they are.
Located at Ketawa Hotel, Charoen Muang, Soi 1, near Wat Ket.
Girasol – One of the sister restaurants of La Gondola, you seriously can't go wrong with a restaurant owned by the same people. Delightful staff, exquisite food and a lovely if basic ambience. The draw of Girasol is that the food is so healthy. Using low oil and low salt, and with organic vegetables and herbs often grown by the restaurant itself on its own organic farm, the taste of the food at Girasol is phenomenal.
The menu is much smaller than La Gondola but still some great finds – loved the Margherita Pizza and the Beef Carpaccio – and the outside seating is pleasant too.
Girasol is located at 71 Ratchadamnoen Road, Chiang Mai.
These four best Italian restaurants have large menus, phenomenal food, nice staff and a lovely ambience. If you like good Italian food, you'll love these places and will possibly even be surprised that Italian food this good is available in Chiang Mai.
Finally, if you are down in Bangkok and wanting Italian food, you might want to check out these excellent Italian restaurants. You won't be disappointed.