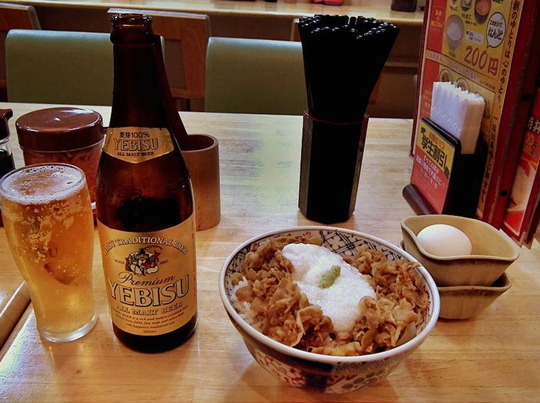 With so many Japanese now living or visiting Thailand every year, it's not surprising Japanese pubs in Bangkok are popping up everywhere. Many of these pubs are beautifully designed, have awesome ambience, and serve excellent food and good beer.
If you're one of those people who loves everything Japanese, or doesn't but likes to try something new, you really should try these best Japanese pubs in Bangkok. You certainly won't be disappointed.
Outer Room Japanese Pub and Bar – This is an amazing Japanese pub and one of the most popular in Bangkok today. It's been open now for almost a decade, is still constantly packed with people from all walks of life just about every day of the week and, when you take into consideration its delicious food, huge selection of booze and its cool design, it's really no wonder.
Outer Room has three storeys – a bar level, a restaurant level and a third that's more relaxed with dart boards and karaoke rooms. That means, whether you're looking for a Japanese pub in Bangkok that can offer a place for a quick drink, one where you entertain friends over a great meal, or even one where you can sing to your heart's content, Outer Room has you covered.
You can find out more about Outer Room and check out their awesome design at the restaurant's website.
You'll find this fabulous Japanese pub on 120/21 Sukhumvit 23, close to Asok BTS.
Hotaru Soju – Now this little place is a bit more of a 'secret' for those in the know in Bangkok. A small Japanese pub or bar, Hotaru Soju was created in a renovated Asian shop house. From the outside it looks like nothing special, but from the inside oh….wow.
Hotaru Soju is also known for its incredible grilled squid, which the chef marinates in Japanese saki before cooking (yep….saki), its massive cocktail menu and its very friendly staff.
You'll find it tucked away on 3/1 Sukhumvit Soi 51 in the Khlong Toei Nuea area, close to Thong Lor BTS station.
Imoya – For a traditional Japanese pub, Imoya is the most well known in the city and seems to have been around for decades. Only small and with a cozy atmosphere reminiscent of a 1950s Japanese bar, Imoya is a hangout for local Japanese business men, long-term expats or 'Thais in the know'.
The food at Imoya is inexpensive but excellent (their sushi and sashimi is fabulous), and if you want a place where you can hang out, enjoy a few glasses of ice cold Japanese beer, and be served traditional Japanese cuisine in a pub environment by lovely staff, you can't beat Imoya.
Imoya is on 2/13-14 Sukhumvit Soi 24, just around the corner from Phrong Phong BTS station.