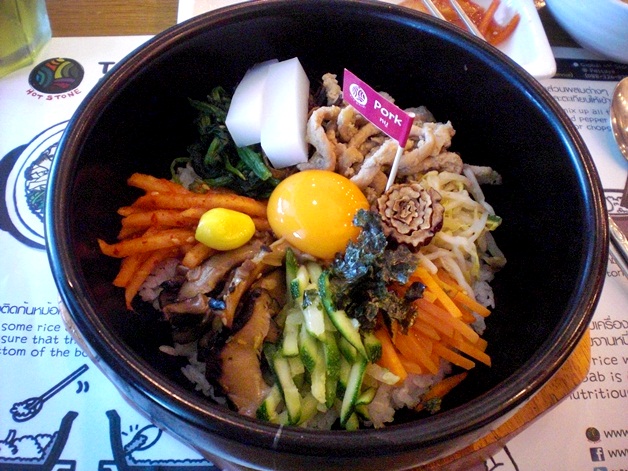 Which are the Best Korean Restaurants in Kuala Lumpur, Malaysia?
In many parts of Asia, everything Korean is incredibly popular. Korean pop music (K-pop) and soap operas, Korean fashion and, yes, Korean food. That's why, on a trip to Kuala Lumpur, Malaysia, you may be surprised to see just how many excellent Korean restaurants the city now has.
As a long-term resident of Thailand, and just over two hours by plane from Kuala Lumpur (known as KL in much of Asia), I travel to the city on business several times a year. Every time I do, I eat at several of the best Korean restaurants in Kuala Lumpur at least once, as not only do I love Korean food but, at many of Kuala Lumpur's Korean restaurants, it's incredibly inexpensive.
Over the 10 years I've been visiting KL, I've also come up with a list of what I consider the best Korean restaurants in Kuala Lumpur. Interestingly, many of the food critics agree with me. That's why, if you enjoy Korean cuisine, I recommend you eat at these three incredible restaurants the next time you're in KL.
Daorea Korean BBQ – Specializing in Korean barbecue, of course, Daorea is one of my favorite restaurants in Kuala Lumpur, Korean or otherwise. That's because the food is incredibly fresh, the meat is lean and flavorful and marinated in an amazing sauce before served for you to cook, and the staff is incredibly friendly.
Add onto that the fact that you pay for the meat dishes while most of the traditional Korean side dishes like beef soup, kimchi and various vegetable dishes are served to you free and refilled throughout your meal, and Daorea doesn't only serve delicious food, but it's inexpensive as well.
There are several branches of Daorea around KL, but you'll find the best branch of Daorea Korean BBQ at 27 Jalan 23/70a in Kuala Lumpur.
Dubu Dubu Seoul Food – Another of the best Korean restaurants in Kuala Lumpur, Dubu Dubu Seoul Food is known for its inexpensive prices, and its excellent dishes like spicy seafood ramyeon (Korean noodles with seafood and vegetables), as well as its many tofu-based dishes.
Dubu Dubu Seoul Food also has a great choice of either set meals — a main dish and various side dishes — or a la carte food, but both are cheap.
My favorite food here is a set called Soon Dubu Jigae with Chicken. For only around 15 ringgit, or $4.75, you get a huge bowl of spicy chicken soup loaded with chicken, a bowl of purple rice and three vegetable side dishes.
Dubu Dubu is located at Mid Valley Megamall, Lingkaran Syed Putra in Kuala Lumpur on the floor below the main ground floor. It's well worth a trip out to Mid Valley, in my opinion, just to eat lunch here.
Bulgogi Brothers – Another superb Korean restaurant in Kuala Lumpur, Bulgogi Brothers is known for their authentic bibimbaps, hearty noodle dishes and the ability to order and eat an unlimited number of side dishes.
Bulgogi Brothers doesn't have a particularly large menu, but the choices they do have are wonderful. Everything is fresh, loaded with the most flavorful vegetables, and the meat is tender and beautifully marinated. Don't miss ordering the Yangnyeom Galbi, which are tasty beef short ribs, the Haemul Pajeon — an incredible seafood pancake – or any of their bibimbaps. I've eaten every bibimbap on the menu and loved every single one of them.
Just a word of warning, Bulgogi Brothers is quite a bit more expensive than other Korean restaurants in KL, so don't expect to get off cheaply here. Quality-wise, though, it's well worth it.
Bulgogi Brothers is another Korean restaurant that has several branches around KL, but my favorite one is at the Pavilion KL Shopping Mall in the Bukit Bintang area of town.