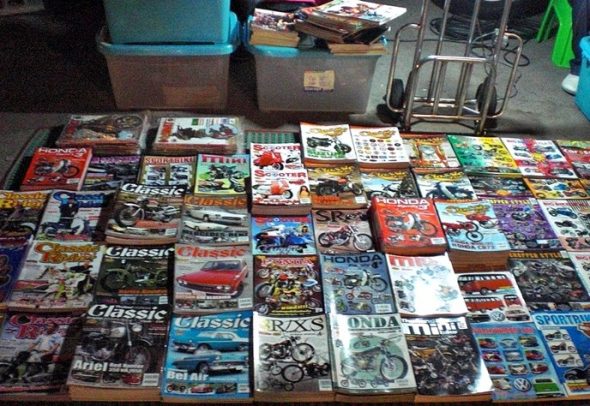 There is a hidden little market in Bangkok that most people will not know about unless they either work or live near it. It is a gem of a market that sells wonderful things at cheap prices.
I shop all over Bangkok but, since I discovered this place, it's become one of my favorite places to shop. As far as I know, it doesn't have a name but with these simple directions, you too can shop there when you come to Bangkok. It is a market that is frequented only by locals or by Westerners who work or live in the area. Tourists don't know about it, which also means the prices stay low.
Where is it?
The easiest way to get to this very cool market is to take the sky train to Asok BTS station, or the underground to the Sukhumvit station. From here, you can either take a motorcycle taxi or walk.
Cross over Sukhumvit Road and head up Ratchadaphisek Road going towards Queen Sirikit National Convention Center, but stay on the left hand side of the street. If you take the motorcycle, ask the driver to go to Lake Ratchada Office Complex. If you walk, keep walking on the left hand side of the street for about 5 minutes and you will eventually come to a street market.
The amazing food this market sells
Out here on the main street, most of the stalls are food stalls, but these stalls are amazing. The market runs every day, Monday through Friday, but every day different sellers come to sell.
You'll find every famous dessert in Thailand, homemade cakes and cookies, bags of cut fruit, all the famous Thai entrees – Pad Thai, Som Tam, Tom Yam Geung, a delicious vegetarian stall, pretty much any rice-based dish you can imagine, noodles, iced coffees, fruit shakes, coconut milk, scoops of homemade ice cream and hundreds of other things.
The cakes and cookies sell for around 15 cents each, huge bags of cut fresh fruit (pineapple, roseapple, mango, watermelon etc.) for 30 cents per bag, and iced coffee for 80 cents for a huge glass.
If you love Thai food, you should try to come here every day while you are in Bangkok. It's one of my favorite places to eat as the food is delicious, it is always fresh and, at around $1 per meal, incredibly cheap.
Once you have bought your food to take home, or eaten to your fill, retrace your steps and head back towards Sukhumvit road. But, once you get to the end of the market, instead of continuing onto Sukhumvit make a quick right, and walk down by the side of the market. This little passageway will lead you to another back market and here you can buy even more awesome things.
Like the front market, different stall owners come every day of the week so the variety of things is always changing. There is also another food stall section here, and here is where my favorite food stall in all of Bangkok is. They sell two different types of spaghetti (meat sauce or cream sauce with ham and mushrooms), grilled fish salad, and fried chicken salad (my favorite salad in Thailand).
Each dish is only 50 baht (around $1.40) and is delicious. The stall owners are also very nice and speak a little English, which is helpful.
Clothing, shoes, bed and bath products, CDs, children's toys and more
Away from the food stalls though, you will also find other wonderful stalls. On any day of the week, you will see stalls selling shirts, t shirts, skirts, dresses, men's pants, shoes, bed and bath products, make up, children's toys, sheets and pillow cases, organic fruit and vegetables, CDs, items to donate to monks, Thai handicrafts, purses and wallets, and many other things.
The prices here are some of the best in Bangkok and the variety is interesting as much of the things sold are things I've never seen elsewhere.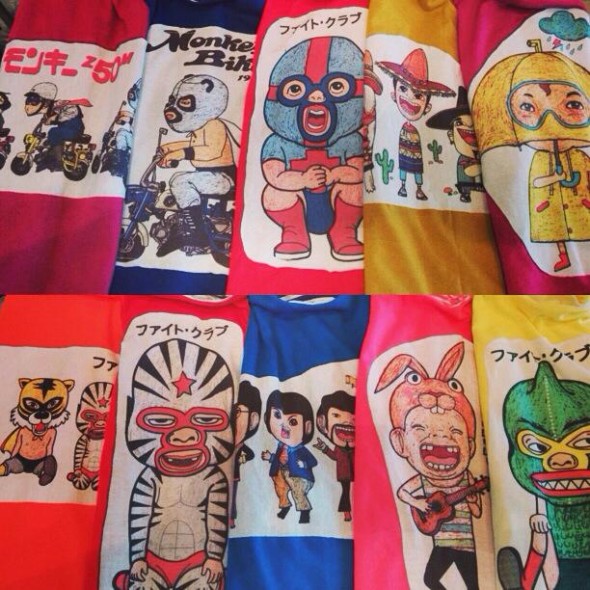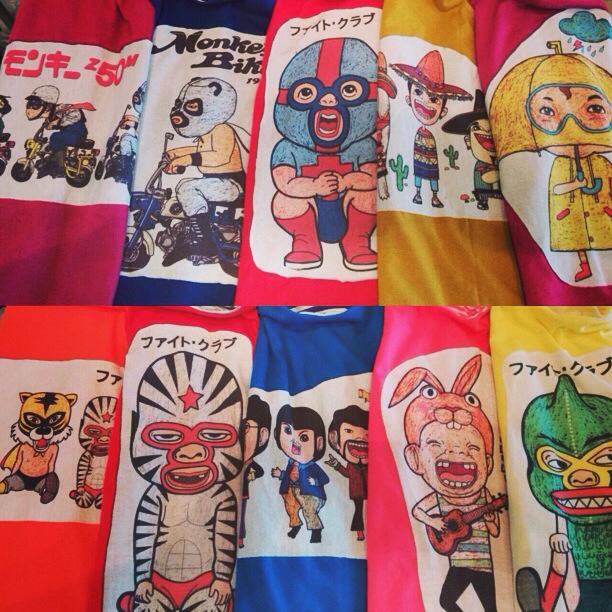 As an example of the prices at the market, today I bought two beautiful dress shirts for work. They both have gorgeous designs on them, are beautiful quality and cost me only $4 per shirt.
I also bought a pair of stylish flip flops for relaxing and they were only $1.75. A powder compact was $1.10, a huge bottle of Sunsilk hair conditioner was $2, a bag of raisin bread was 65 cents, and a CD of one of my favorite Thai singers, Tata Young, was $2.25.
Market opening and closing hours
I work near here, so I shop here every day. The front market opens around 7am to serve food to all the office workers in the area, and closes about 3pm. The back market opens around 10am and is closed by 2pm, so get here early to get the good deals.
Because it is mostly a market for locals and not a tourist market, you will get excellent quality items for a great price. One of my co-workers shops here every day and has bought beautiful fashionable dresses for as low as $2.40, shoes for $2.25 and purses for $3.
So the next time you're in Bangkok and want to check out a local market, head to Lake Ratchada  Office Complex and visit the market that is next to it.
Once you have finished shopping and you are a little hot, you can also walk into the lobby of Lake Ratchada Office Complex where you will find two small Thai cafes and an Au Bon Pain café.
Here you can enjoy the air conditioning, have a drink or a snack, and look over all your wonderful purchases before going back to the sky train or underground and home.