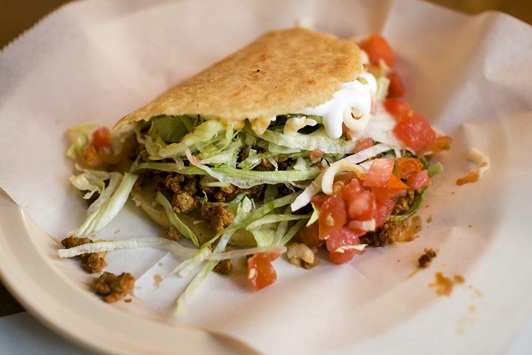 Thailand has cuisine from just about every corner of the world, which is why it's strange there are so few Mexican restaurants. With only a few Mexican restaurants in Bangkok though, it's easy to try them all and choose which you think are the best.
As Mexican is my favorite food and I'm constantly on the lookout for the authentic stuff, I've eaten at most of Bangkok's Mexican restaurants. While none of them hold a candle to similar eateries in the US and, of course, Mexico, most are good enough if you really need a Mexican fix.
Senor Pico's – One of the most popular Mexican restaurants among my friends is Senor Pico's at the Rembrandt Hotel on Sukhumvit Soi 18. Its atmosphere is very similar to an American Mexican restaurant with Mexican music playing in the background, a bar area and comfortable tables and booths.
You get free nachos and salsa to eat while you're waiting for your food to arrive and the menu is extensive with most typical Mexican dishes featured as well as a range of Tex-Mex, which is my favorite Mexican food.
Try the tortilla soup, beef burritos, or chicken fajitas. Senor Pico's is also known for its frozen margaritas and its imported Mexican beer. One must-try thing is Senor Pico's signature coffee. Served with brandy, chocolate and cream, it's absolutely delicious.

Charley Brown's – Another favorite with expats is Charley Brown's on Sukhumvit Soi 11 in downtown Bangkok. It's also one of the best Mexican restaurants in Bangkok for my taste as they mostly serve Tex-Mex. Supposedly, their tacos, tortillas and chips are homemade and everything is served in a way that it looks like the real thing. I love their chicken quesadillas, beef tacos and chimichangas. Their chicken wings are good too.
Portions are large and, I think, their margaritas are the best in town. The atmosphere is fun and the staff on the ball.
Many expats think this is the best Mexican restaurant in Bangkok (it's been around for years) and I can't disagree.
Coyote – Soi Convent in Bangkok is known for several great restaurants and Coyote is another one. Serving traditional Mexican food in enormous portions, they also make an unbelievable 75 different types of margarita, including gingerbread or apple pie. Try the smoked baby back ribs, chicken quesadillas and beef tacos.
The guacamole is good and the sour cream tastes like the real thing. They don't add anything 'Thai taste' here, so you can get a decent Mexican fix without being surprised by the 'Thai styleness' of it. Coyote is so popular there's now another location on Sukhumvit, close to the Dubliner.
Photo copyright – Paul Goyette/Creative Commons