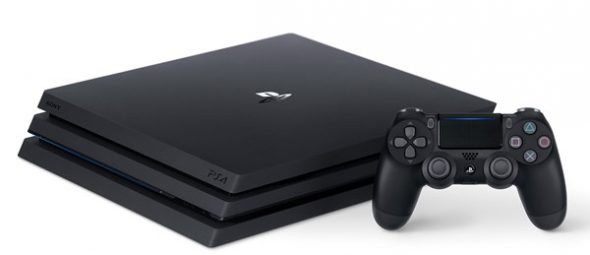 Lazada has advantages over other sellers when buying a PlayStation 4 in Bangkok
As an avid gamer, I mainly play PC games, but I do also own a PlayStation 4 Pro. And yes, after doing a ton of research on the best place to buy a PlayStation 4 in Bangkok, I bought mine from 'Thai Amazon', otherwise known as Lazada.
Here are just a few reasons why, after a fair bit of research, Lazada was definitely my best option.
Lazada's website has both Thai and English options
Unlike some Thai electronic stores online, all descriptions and information about ordering on Lazada are in English. This makes it as easy to order a product like a PlayStation 4 from Lazada as it is from a company like Amazon.
The Lazada price is generally cheaper
I have owned my PlayStation 4  Pro for nine months. When I did the initial research on prices for a PlayStation 4 in Bangkok, while I could buy one at MBK, Fortune Town or Pantip Plaza, the cheapest price at any of these places was more than 1,600 baht ($50) more expensive than on Lazada.
As 1,600 baht was the cost of two new games, it did not take me long to decide to order from Lazada.
Lazada offers cash on delivery option
One big reason why I bought my PlayStation 4 Pro from Lazada was the 'cash on delivery' option.
What that means is you do not pay anything for the product you buy until it arrives on your doorstep. When it does, you can check it over to make sure everything looks alright before you pay the delivery man.
If there is something wrong with the product, simply refuse to accept it and send it back. No money lost, and no hassle buying it from a store and then having to waste time returning it.
Of course, you can also choose to pay with one of the usual credit card or PayPal options if you prefer as well.
Delivery to my door
When Lazada began doing business in Thailand in 2012, one of the reasons I bought an electronic item from them (a camera) was due to how much I hate buying electronics in Thai stores.
After all, dealing with pushy sales staff is annoying, some of the time the store does not have what I need in stock, and I have had experiences where the product I bought did not work when I got it home. Even though one of the sales staff had checked it in the shop.
For the latter reason, having to return an electronic product to MBK, Fortune Town or Pantip is time-consuming and frustrating, as Bangkok traffic is horrendous and Thai staff are not always versent in how to deal with refunds.
Buy a PlayStation 4 in Bangkok on Lazada, however, and not only is the price cheaper than many other places in the Thai capital, they deliver it right to your door.
Fast delivery
Lazada offers fast delivery, with most things on their site being delivered to you within 2 to 5 days. I ordered my PlayStation 4 Pro late on a Tuesday afternoon. It was delivered to the reception desk of my condo building mid-afternoon on Thursday.
If there is going to be a delay in your order being delivered, Lazada also sends you an email or an SMS to let you know. Just like Amazon.
Free delivery from Lazada
Like Amazon, Lazada offers free delivery on any order over 500 baht.
The minimum amount before you are eligible for free delivery does depend on where you are located in Thailand. In Bangkok, it is usually a 500 baht minimum order. You can also track your order, just like you can on Amazon.
Returning products to Lazada
When I bought my PlayStation 4 in Bangkok, Lazada was my choice as the company's returns and exchange process is easy.
Requesting a return or an exchange can be done online, with a choice of several drop-off points for the item you need to send back. Drop-off locations differ depending on where you live or work in Bangkok, but will usually include a local 7-11, a branch of the Thai post office, or a drop off at Kerry.
Just be careful to check what each seller on Lazada offers as far as a returns or exchange policy. Some sellers allow you to return the product within 7 to 15 days, while others have a 7-day cut off limit. Know that before you place an order, and you know what to expect should your PlayStation 4 arrive and be faulty.
Use Lazada's app
If you are planning on buying a PlayStation 4 in Bangkok, and are considering Lazada, I recommend you download the company's app before you do.
It is available for both iOS and Android, and often gives you better deals and exclusive vouchers you will not get if you order from your PC. The Lazada app is simple to use, and you can even speak directly to the seller via the app. Check out Google Play and the App Store to download it.
Head to Lazada to get an idea of prices on a PlayStation 4 in Bangkok, then compare what you find with other sellers around the city. In many cases, Lazada will be cheaper.