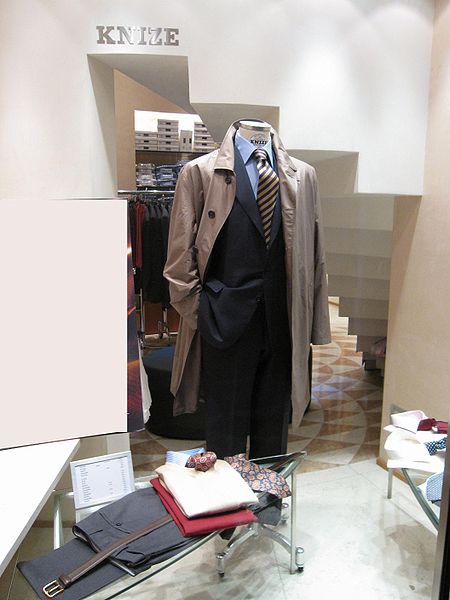 Buying business suits, shirts, pants, ties and skirts is something many tourists do on a vacation in Bangkok, Thailand. Professional business clothing is much cheaper in Bangkok than in the west, and with top quality clothing plus the ability to have a suit, shirts, skirts, pants and even ties made-to-measure for a cheap price, it's no wonder so many tourists love buying business clothing in Thailand. If you're coming to Bangkok on business or pleasure and want to buy business clothing, don't miss these best shopping venues.
Bangkok Tailors – There are tailors in every area of Bangkok, thousands of them, most making made-to-measure business attire. With starting prices at $100 for a made-to-measure custom suit (dress jacket and pants or, for women, skirt) you can't afford to miss shopping here. Most tailors in Bangkok can have a fully made-to-measure suit, with custom tailored shirts and ties finished within 48 hours. On your first visit to the tailor, you'll be measured and your suit begun to be made. A second visit the day after can be made for an initial fitting, with pick-up of the completely finished items on the third day. Many tailors make tailored shirts for as little as 500 baht ($15) and a set of suit jacket, pants and three shirts for as little as $150.
Best places for tailors are away from the tourist areas, in many of the small sois and neighborhoods in Bangkok as skills are the same but prices are cheaper.
Central Department Stores – Although Central department stores have mainly imported business clothing, they also have some excellent sales (look out for their frequent Midnight Sales). Buying business clothing at Central can be inexpensive if you get there during the sales and, with sales for some reason almost every week, you're likely to find great deals. Check out Central Chidlom (next to Chidlom sky train station), Central Ladprao (next to Pahonyothin underground station) and Central World Plaza (next to Chidlom and near Siam sky train stations).
Mahboonkrong (MBK) Mall – There are several excellent men's and women's business clothing stores at MBK Mall. MBK sells inexpensive clothing and accessories and, with seven floors, has a huge choice of items. You'll find business suits, jackets, pants, shirts and ties and, don't miss looking in the Thai handicraft sections on the top floor, as many sellers there sell gorgeous Thai silk ties for as low as $3.
Jim Thompson House – If you're looking for top-quality ties, you must shop at Jim Thompson House. With several branches in Bangkok, this is the top silk store in Thailand and one of the best in the world. Their silk ties are gorgeous, many of them are hand-painted and, even with prices of $25 and up, they're still a fraction of the price you'd pay for a similar quality silk tie in the west.
Pratunam Market – Pratunam is an outdoor market, near Central World Plaza in Bangkok. Dificult to find (ask your hotel, the information desk at Central World Plaza or a Thai friend to give you precise directions), Pratunam has some of the best business clothing in the city and at unbelievable prices. The more you buy, the cheaper each piece becomes with skirts and pants being as cheap as 150 baht ($4.75) if you bargain well. Much of what is sold at Pratunam is made for overseas markets so, at this wholesale market, you'll see business jackets, pants, shirts and ties for less than 10% of what you'd pay when they're eventually sold in the west.For business attire of any kind, you can't beat buying it in Bangkok. For a couple of hundred dollars, you can come away with enough clothing (much of it custom made) that you won't wear the same outfit twice your first week back at work.