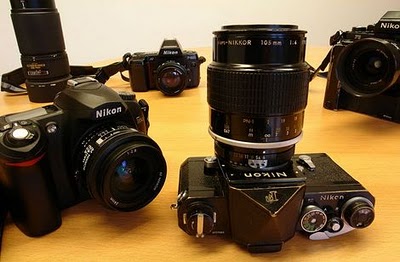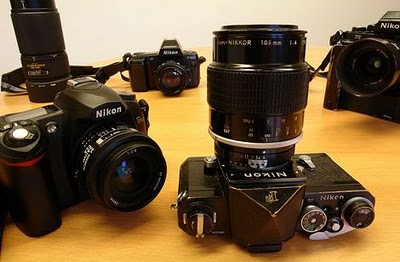 I recommend to most of my American friends not to buy a camera in Bangkok, Thailand unless absolutely necessary. Unlike the UK and Europe, where cameras are often quite expensive, cameras in America are cheaper than in Thailand so it's not usually cost-effective to buy one.
Of course, we can all have accidents when we're on vacation with cameras getting dropped, lost or even stolen and that's when you may need to buy a camera in Thailand.
If this happens to you while you're still in Bangkok and you don't want to spend the rest of your vacation unable to take pictures, then buying a new camera in Bangkok may be your only option.
For the best places to buy cameras in Bangkok, check out these excellent shops and malls. You'll get the best camera deals here.

Pantip Plaza – I list this shopping mall as the first place to buy a camera simply because it's the most popular electronics mall in Bangkok. However, many Thais will tell you to avoid Pantip Plaza and go elsewhere instead. Pantip can have good deals and is in an easy location to get to but, with overly aggressive sales people, shops that are crowded and scams that seem quite prevalent, I tend to avoid Pantip and so do most of my Thai friends.
If, however, you want somewhere quick, then Pantip Plaza is your place. Located as it is on New Phetchaburi Road, a ten minute walk from Ratchathewi sky train station.
Just make sure you bargain well if you do, and check the paperwork to make sure the camera you're buying is genuine and not fake.
Fortune Town Mall – My favorite place to buy any electronics, including cameras, is Fortune Town Mall. Much less busy than Pantip Plaza and with a mostly Thai clientele, you're guaranteed to get much better prices and far better service.
Sales staff aren't aggressive, there are well over 50 shops selling cameras and camera accessories and, with bargaining to be expected, you'll get the price down a little bit. Nikon, Canon, Sony, Casio, Brica, Ricoh – everything is available at Fortune Town Mall.
Related reading: Buying Electronics at Fortune Town Mall — they're cheap and top quality
When you buy a camera in Thailand also make sure, if you don't live here, that the warranty you get is an international warranty. Most of them will be but you don't want to be saddled with a Thailand-only warranty, so spend that extra minute to check.
You will also find many stores selling mobile phones, computers, laptops and tablets here as well, along with other electronics at low prices.
Fortune Town Mall is one of the easiest camera place to get to as it's right next to the Rama 9 Subway Station. The mall has some excellent restaurants and cafes for lunch or a coffee too.
Mahboonkrong (MBK) Mall – Mahboonkrong Mall (known as MBK) is one of the best malls in Bangkok for cameras and cell phones. Located right next to National Stadium sky train station, there are several excellent camera shops here. Surprisingly, during the King of Thailand's 60th anniversary celebrations in 2006, I even saw the UK's Prince Andrew shopping for cameras here. No joke!
The most popular store is Foto File on the first floor, although I've found the smaller stores on the 4th floor to have better prices.
Related: Best and cheapest things to buy at Mahboonkrong Mall, Bangkok
With more than 100 small stalls selling cameras on the 4th floor, you have a good choice too. Just make sure you buy an original camera and not a fake, as these are around here.
You'll be able to tell it's real if the camera they sell you is sealed in a box and has an original international warranty card. There's also a Canon shop at MBK and, Sunny Camera that specializes in Nikon cameras.
In fact, Mahboonkrong is such a great place to buy a camera in Bangkok, I even saw the United Kingdom's Prince Andrew shopping there. (And no, I'm not joking. He had bodyguards and Thai police accompanying him).
Camera and Lens – Finally, I've had several Thai friends recommend a small camera shop called Camera and Lens. Located in the Central Rama 3 Mall, Camera and Lens has a decent selection of cameras, as well as new and even second hand camera lens.
The big plus to this shop when I was there was how knowledgeable the staff is and that they do speak enough English to help you with what you need. Prices are usually slightly higher than MBK or Fortune Mall, but the pleasant service makes up for it.
Take a taxi to Central Rama 3 Mall, only about 15 minutes from the center of Bangkok as long as you don't go during rush hour.
Overall, Bangkok, Thailand is one of the best places in south east Asia to buy cameras, although it may not always be the cheapest. Prices on cameras in Bangkok, however, don't fluctuate too much from shop to shop like they do in Hong Kong, so you're pretty much guaranteed you're not getting scammed.
With thousands of camera shops to choose from too, you should be able to find the camera you want here.