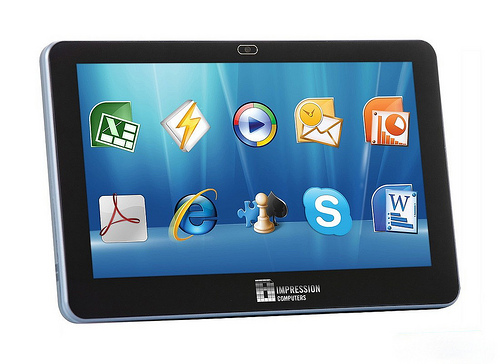 As many of us know, once you have bought a computer tablet your purchases definitely will not stop there.
Soon you will need a tablet case, a keyboard, an HDMI adapter, a USB connection kit and a slew of other things any discerning tablet owner wants to own.
If you are in Bangkok, Thailand, like I am, you may be unsure as to where to buy good quality tablet accessories at an affordable price.
Don't worry, though, as a long-term Bangkok resident, I can guarantee you could not be in a better city for tablet accessories than Bangkok, as there really are thousands of places to shop for them and most offer very inexpensive prices.
If you want to buy cheap tablet accessories in Bangkok, however, these three places are the first ones you should head to, and I will eat my hat if you do not find exactly what you are looking for, as they really do have everything.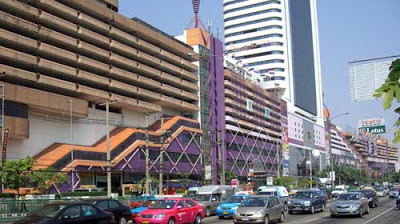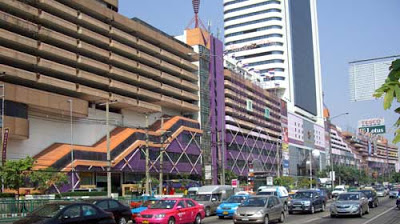 Fortune Town – If I need anything computer or technology related, I don't think about going anywhere else, I just get on the MRT underground and head straight to Fortune Town mall.
Fortune Town is the second most popular IT mall in Bangkok but, for my money, it's the absolute best as it doesn't have the sleaze factor often associated with the number one IT mall, Pantip Plaza, and it's much easier to get to. At Fortune Town, the quality of most things is higher, the sellers are more ethical and much more friendly and polite, and I've yet to go shopping for IT products there and not find exactly what I was looking for.
Fortune Town is also an excellent place to buy tablet accessories in Bangkok, as there are at least 50 shops that sell them. Whether it's the authorized dealers for Acer, Samsung, Apple or Lenovo, or small sellers that specialize in tablet cases, tablet keyboards, or HDMI adapters, you should find brand-specific products here, as well as many others that are non-brand name and, thus, even cheaper.
Even with the brand name tablet accessories, though, I've seen them selling at several hundred baht cheaper than elsewhere.
You can get to Fortune Town mall on the MRT underground, which stops directly outside the mall at the Rama 9 (Phra Ram 9) station.
MBK (Mahboonkrong Mall) – Another of my favorite places to shop for tablet accessories or any other IT product is MBK, otherwise known as Mahboonkrong Mall.
MBK is an enormous mall in Bangkok that is particularly popular with Thais, as prices are so inexpensive. It also specializes in low-cost products and sells everything from clothing to electronics, so it's an excellent one-stop shopping venue.
You will find computers, tablets, tablet accessories, as well as many other It products, all on the fourth floor of the mall. At last count, I would estimate there are well over 100 stalls and small shops selling tablets and tablet accessories, so you're bound to find a great choice of items here.
MBK stalls sell all the latest brand name tablets and tablet accessories, as well as a huge number of knock-off products, so if you don't want to pay a high price for a Galaxy Note case or an iPad cover, you'll find inexpensive good quality alternatives here.
Get to MBK via the BTS sky train and get off at National Stadium station. MBK is right next to it across the sky bridge.
Invade IT – Bangkok's traffic is horrendous, so more people in the city are ordering IT products online and having them delivered to their homes. Invade IT is one of the best websites in Thailand to do this at, whether you are looking for tablet accessories, the tablet itself, a laptop or desktop computer and thousands of other products.
Invade IT sells tablet accessories for a number of brand name tablets, including Asus, Samsung, Acer, and Lenovo and at very cheap prices. Even better than their prices, however, is the fact that if you order tablet accessories at Invade IT one day and they have them in stock, they will be delivered to your hotel room, apartment or home in 24-48 hours via Thai mail or special delivery. Delivery prices too are very cheap.
I have ordered a tablet and tablet accessories through Invade IT, and both arrived at my apartment building in 24 hours. Friends who have ordered other IT products have said the same, and all of us rave about Invade IT's customer service. They even answer questions about their products or delivery via e-mail in just a few hours and in perfect English.
You can browse Invade IT's website before ordering and compare their prices to other places in Bangkok. I haven't found anything I was interested in buying that they didn't sell at the same price or cheaper and, as I don't have to travel for two hours in Bangkok traffic to get it, it is no wonder I love shopping at Invade IT so much.