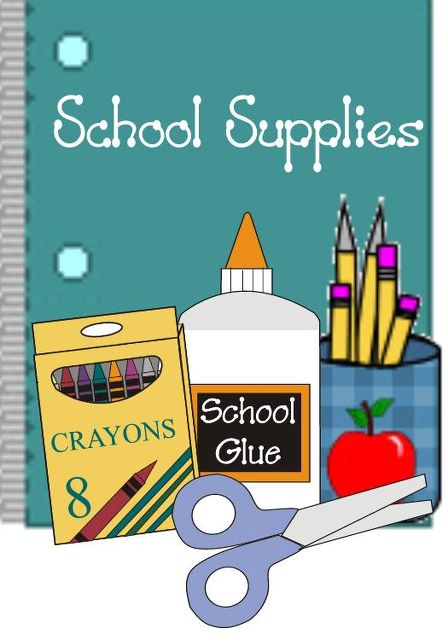 When I first started teaching English as a Foreign Language in Bangkok, Thailand,  I expected Thai schools to at least have basic teaching supplies. After talking to many foreign teachers in Bangkok, it became obvious this isn't necessarily true. When I started my first teaching job, I saw first-hand it wasn't. As an EFL teacher in Thailand, you may be lucky to have a school where every teaching supply is provided for you. But, as even at the private schools, this rarely happens, you need to know the best places in Bangkok to buy basic teaching supplies, so you don't have to spend an arm and a leg to be able to do your job.
Big C – At my first EFL teaching job in Bangkok, at a private bi-lingual school that supposedly had a lot of money, it became obvious quickly if I wanted basic teaching supplies like whiteboard markers and notebooks, I'd have to supply them myself. Sure, I could get a couple of whiteboard markers if I pleaded with the Admin. office, signed a request form in triplicate and waited four days. But, when I needed a blue whiteboard marker to be able to teach, this became ridiculous. That's when Big C came to my rescue.
Big C is a hypermarket chain with branches all over Bangkok. Most branches have large office supply and stationery departments and so sell things like whiteboard markers, chalk, inexpensive notepads, photocopy paper (some Thai schools ration theirs), tape, colored pencils, pencil sharpeners, colored craft paper, colored card useful for classroom bulletin board displays etc. Prices are inexpensive, so that even with just 100 baht ($3) you can walk out with a few basic teaching supplies that will keep you going until the school can get them for you.
For locations of Big C hypermarkets in Bangok, check their website.
Chulalongkorn University Bookstore – Some Thai schools provide textbooks for their teachers and, unfortunately, some do not. That's why many EFL teachers in Bangkok buy a few textbooks of their own so they can take them from job to job, and photocopy some of the exercises for their students to do.
If you're looking for textbooks in Bangkok, the best place to start is at Chulalongkorn University's bookstore as it's downtown and convenient to get to. Located just at the back of Siam Square in downtown Bangkok, the university bookstore stocks every type of English textbook from the US, the UK, Australia, Singapore and Malaysia.
You'll find books for every level of student from absolute beginner to high-advanced and even for corporate students, if you end up teaching business English classes. Look for textbooks like the Interchange and New Interchange series, Side by Side, Let's Go and Touchstone. You can also buy workbooks, teachers' editions and CDs for listening skills.
Prices are about as reasonable as they get in Bangkok as, don't forget they're targeted at university students who don't usually have a lot of money. I recommend picking up at least one textbook and a workbook at the level or levels you'll be teaching before you begin your job. At least that way, if the school doesn't have a curriculum already set up or textbooks you can use, you're set for the first few weeks.
To get to it, take the BTS sky train to Siam then walk through Siam Square until you hit the back street it dead ends into. Depending on which street you've walked up, Chulalongkorn's bookstore will either be on your left or right, but it's a massive gray building so you can't miss it. Besides, any of the 5,000 university students walking around can direct you there.
B2S – For a place that carries both textbooks, workbooks and basic teaching supplies and craft supplies (you always need craft supplies as an EFL teacher in Thailand), the B2S chain of stores is another good place to shop. Located in many Central department stores across Bangkok, some prices are higher than Big C and Chulalongkorn, but if you're pressed for time, you can find most things you'll need all in one place.
Their craft and art supplies department is excellent, and a wonderful place to pick up paint brushes, paints, colored pencils, colored paper, craft cardboard, as well as folders, notebooks, pens, pencils, whiteboard markers etc.
You'll find an excellent B2S at the massive Central World Plaza mall near Chidlom sky train station. The Central department store, also at Chidlom but in the opposite direction from the mall after you get off the sky train, also has a large B2S store.
Kinokuniya Books – If you're looking for workbooks, coloring books (yes, you color in English classes for little kids), maps (both Thailand and the world), and a whole slew of other children's things, the children's book department at any Kinokuniya bookstore is a gem.
My favorite branch is at Siam Paragon Mall, and there's also a wonderful one at the Emporium mall – both next to sky train stations (Siam and Phrom Phong).
Photo copyright – Vancouver Film School, Creative Commons License