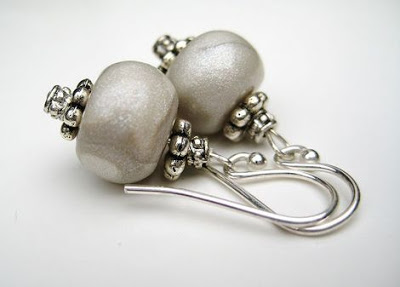 Tourists and business people come to Bangkok, Thailand every month in search of wholesale silver jewelry. Thailand is known as one of the world's best places to buy high-quality, inexpensive wholesale silver jewelry – jewelry that can be sold in other countries for a much higher price.
Several years ago, I ran an online business selling silver jewelry that I purchased in Bangkok, a business that was successful due to the low cost of setting it up.
If you too plan on coming to Bangkok to find the best, and cheapest, wholesale silver jewelry, here are several places to begin your search and what to look for before you buy.
How To Find the Best Silver Wholesale Jewelry in Bangkok – The most important thing to know about buying silver jewelry is, if you want a good quality piece, it should be stamped with a .925. This means, the item is at least 92.5% pure silver that's mixed with an alloy to create what is known as sterling silver.
If you look at shops in Bangkok that sell wholesale jewelry that isn't stamped, it's likely not sterling silver so a low-quality product. Avoid it and keep looking.
Where To Look For SilverJewelry Wholesale in Bangkok – There are several popular places for wholesale silver jewelry buyers in Bangkok.
Surprisingly, one of the easiest places is on the hippie-backpacker street, Khao San Road, where you'll find various stores selling nothing but wholesale silver jewelry. Look at pieces at several shops and do price comparisons before purchasing anything, and don't forget to bargain. Even at already wholesale prices, every store will give you a higher discount the more pieces you buy.
Another place to find wholesale silver jewelry in Bangkok is Chatuchak Weekend Market, Again, there are many stalls selling wholesale silver jewelry but Chatuchak is a particularly good place to shop if you're looking for ethnic hill tribe jewelry as their selection is enormous and prices are low.
Also try a showroom called ELF 925 (they even have a website, so you can order online, although you'll get a better deal if you do it in person), which has a massive selection and gives excellent discounts if you buy large quantities. Their quality too is top-quality with many designs to choose from.
What Kind of Silver Jewelry Can You Buy Wholesale in Bangkok? – You name it, you'll find it here. Rings, earrings, bracelets, bangles, necklaces, pendants, nose studs, eyebrow rings, toe rings – anything you can sell in the west, you can find wholesale in Bangkok.
How To Get the Best Deal – The two most important things to remember when buying wholesale silver jewelry in Bangkok are a) bargain and b) buy in bulk.
Thais are used to bargaining for almost everything and love to have a good bargaining session. Don't ever pay the asking price as, at just about any shop, you should be able to go down at least 20%, more if you buy in bulk. If buying a lot of products, it's often worthwhile to try to buy as much as possible at one shop as, the more you buy, the lower the price.
So much so that, with the right number of pieces, you could end up with a final price 50% off what was originally stated.
Don't forget too though, even though when you walk in, many shops will tell you their minimum purchase is 3,000 baht (around $100), it's actually not. If you want to buy $50 worth of jewelry, they're not going to let you walk out without purchasing. You just may not get the best price that way.
Finally, remember, when bargaining be polite and don't be stupid. If a jewelry seller tells you the price is $5 and you offer $1, you're just being insulting and the chances of you getting a good price just went out the window.
When starting to bargain, knock 25% off the price the seller told you and expect to get the item for 10-20% off the original price – no more. Not unless you're buying a few thousand dollars worth of jewelry and then there's a little more negotiating room.