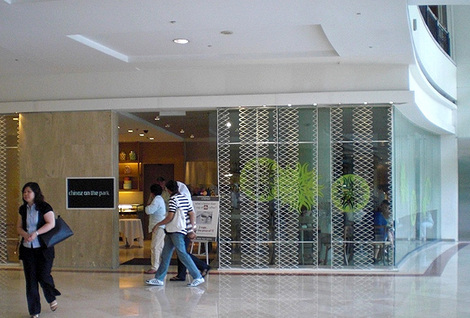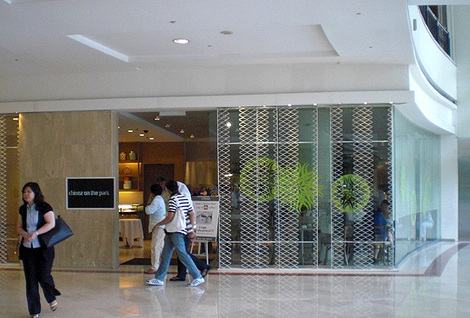 At least four times a year I head to Kuala Lumpur, Malaysia for a short holiday and, while there, usually end up at the Suria KLCC Mall at least two or three times. After all, not only does Suria KLCC Mall have the best places to eat, there are just so many of them to choose from.
To help narrow it down, though, if you're looking for the best places to eat at Suria KLCC Mall, you can't go wrong with these wonderful restaurants and eateries.
Signatures Level 2 Food Court – Signatures Level 2 Food Court is an enormous food court that's located in the dead center of the shopping mall. It's also one of the best places to eat at Suria KLCC Mall as there are an incredible number of food stalls and prices are cheap.
At the food court, you'll find Thai, Chinese, Indian, Malay, American and Italian food — pastas, rice dishes, pizza, sandwiches, fried chicken, curries, noodles, smoothies, salads, desserts, cakes, ice cream, drinks and more.
Like food courts everywhere in Asia, the food here is cheap compared to sit-down restaurants serving similar food. One of my favorite stalls is the one what serves Indian and where you can get a set with 3 dishes and a drink for approximately $3.50, or the Sushi King as it serves some pretty excellent Japanese food.
Coffee Bean and Tea Leaf – Primarily a small coffee shop and cafe, Coffee Bean and Tea Leaf also makes excellent sandwiches. Served with a small salad or other side, for a large sandwich on a baguette, croissant or sliced bread you can expect to pay no more than $5.40 and that's for an enormous sandwich, a side and a cup of coffee.
One of my favorites is the Eggs Benedict Sandwich, with a side salad and a hot latte – served hot and very cheesy. Absolutely delicious.
The Coffee Bean and Tea Leaf is on the first floor of Suria KLCC mall in the Ramlee area.
The Dome Cafe – The Dome Cafe is a cafe come continental style restaurant that's in one of the prettiest locations in KLCC. With indoor seating and outdoor seating overlooking the park and lake, The Dome Cafe is a wonderful place to sit and enjoy the view. Very busy at lunchtime with business men and women from the neighborhood office towers, The Dome serves everything from sandwiches and salads to entrees and dessert.
Try the pesto chicken foccacia, a cheeseburger and fries or, if you have a sweet tooth, their pancakes loaded with fruit and cream are amazing.
The Dome Cafe is on the ground floor, on the right hand side as you walk out of the huge glass doors into the park.
Chakri Palace – If you're craving good Thai food, you can't go wrong with Chakri Palace. Serving what's called 'Royal Thai Cuisine', you'll find dishes here you won't find in your typical run of the mill Thai restaurant. Located in a secluded part of the mall too, it's a wonderfully romantic place to eat .
Dark, warm and decorated in traditional Thai design, of course, it's more expensive than many of the other KLCC restaurants but truly worth it. Start off with the Poo Ja (crabmeat and chicken fried in a crabshell), then Stir Fried Squid with Garlic Sauce or the Sweet and Sour Prawns. Lovely. Located on the 4th floor in the Ramlee area of the mall.
Chinoz on the Park – Another gorgeous restaurant overlooking the KLCC park is Chinoz on the Park. Stylish, elegant and modern, this restaurant serves superb Mediterranean food with a twist. Try the Foie Gras to begin, followed by the Roasted Duck or the Lamb Lasagna.
Make sure you leave room for dessert too, as Chinoz on the Park serves some truly spectacular ones that are more like a work of art than food. Chinoz on the Park is located on the ground floor, directly opposite The Dome Cafe.
Suria KLCC has some phenomenal restaurants to suit every taste and price range. From fast food to bakeries, Japanese to Vietnamese, American to Indian, and don't forget Malay – you'll be spoiled for choice here.