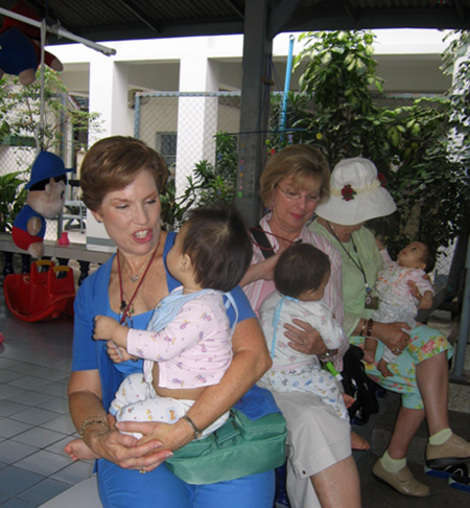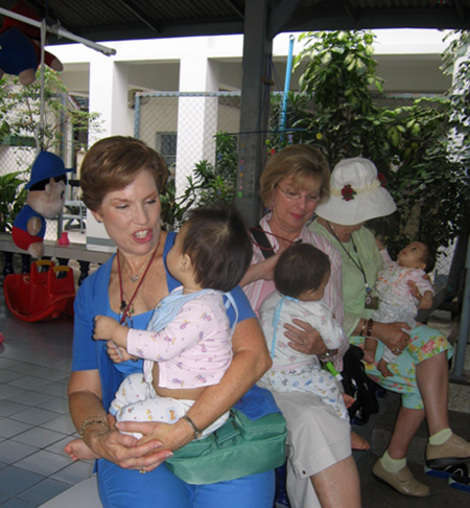 Many expats move to Bangkok, Thailand and, after a period of settling in really want to make a difference by doing some volunteer work at a Bangkok charity. Non-profits in Bangkok are not like non-profits in the west though. They don't usually advertise when they need volunteers, so it can be difficult to find a charity that could use your particular expertise. Some of the charities in Thailand also expect you to pay to 'volunteer' which, in my mind, is not volunteering at all.
But, there are some excellent non-profits in Bangkok where you can volunteer your skills and really make a difference. If you would like to do some volunteer work for a charity in Bangkok, whether it's for a few days, a week, a month or more, one of these non-profits would be a great place to start.
Human Development Foundation and Mercy Centre – One of the best non-profits in Bangkok, the Human Development Foundation was founded by Father Joe Meier in 1975. HDF works with slum kids in Klong Toey, one of the worst areas in Bangkok. They provide free education as well as running several homes for orphans and kids with HIV/AIDS and programs to help street kids.
They even run innovative programs for children of construction workers who, in Thailand, are usually poor day- laborers that come from the Thai countryside to try to make money. Their kids aren't able to be registered in Bangkok schools as they don't have permanent residencies so HDF has set up several school programs to make sure they get some kind of education. HDF is always looking for volunteers. You can work with the kids in the schools or orphanages or help the teachers. If you can teach English too, this is always a skill they're looking for. Contact them at 02-671-5313.
Baan Nor Giank – Baan Nor Giank is a residential home for babies and infants affected by HIV/AIDS. The children here are between two and seven years old and the home is always looking for volunteers who are willing to go and play with the babies. Children with HIV/AIDS are often ostracized, especially in a country like Thailand, so they miss out on normal social interaction.
Volunteering to go and just play with the kids, give them hugs and treat them like normal children will go a long way to making them feel normal and giving them a healthy and happy life. Contact the home at 02-258-5252.
Thailand Hilltribe Education Projects – Hilltribe peoples in Thailand are not treated as Thai citizens. Even though most of them were born in Thailand, they don't have Thai citizenship, basically have no rights in Thailand, their children don't get much of an education and, in many cases, they don't even have access to clean running water or basic medical care.
Thailand Hilltribe Education Project works with hilltribe people and promotes education for their children and development projects for their villages. Call them at 02-258-5332. You could help play with the kids at their dental clinic, interview students for sponsorships or work on some administrative tasks.
Goodwill Group Foundation – Goodwill Group was set up a few years ago in Bangkok, Thailand to help young women get an education. Goodwill Group gives free English classes, vocational training in such areas digital photography, first aid for nannies, presentation skills for job interviews and Microsoft Office software training. They also run a very small micro-lending program giving small loans to disadvantaged women who would like to start their own small business.
For expats or Thais living in Bangkok, Goodwill Group is a great place to volunteer. For English speaking expats, especially those with English teaching experience, Goodwill can use you as English conversation teachers. For female Thai nationals, you can volunteer to be computer teachers a few hours a week. There are so many women in Bangkok who don't have even the little bit of money it costs every month to get an education or some job training. That's why Goodwill Group is such a wonderful organization. Call them at 02-255-4172.
These are just four of the non-profit organizations you can volunteer for in Bangkok, Thailand. There are many more. If you are looking for volunteer opportunities and these don't fit your requirements, don't give up. There's a list of many other non-profit organizations at ThaiWebsites.com. Contact one of them. Doing something to help someone else will always make you feel good.