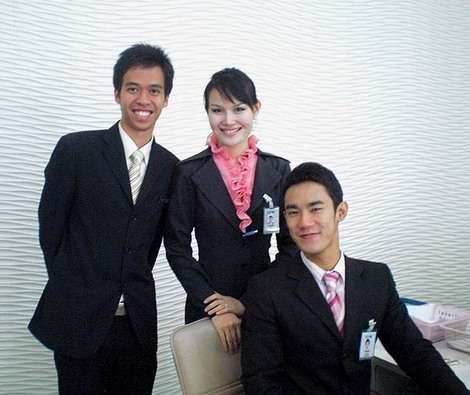 Many people come to Bangkok, Thailand not only for a holiday but also for medical care. Medical care in Bangkok is the same standard as in the US or Europe, but prices are much cheaper and wait times far less.
People come to Thailand for things as small as annual check-ups and as large as major surgery or even heart transplants. The level of care they receive at a private hospital in Thailand is the same quality as in their home country, but the standard of caring from doctors and nursing staff is much higher, yet the price is low.
If you are thinking of being one of those people who comes to Thailand for medical tourism, read up on the following Bangkok private hospitals. At any of these private hospitals, you will get western-standard medical care for a Thai price.
Bumrungrad Hospital – Bumrungrad Hospital in Bangkok is known as one of the best hospitals in South East Asia. With patients that are middle-class or upper-class Thais and thousands of expatriate and foreign patients every year, the standard of healthcare at Bumrungrad is second to none.
From annual check-ups to cosmetic surgery, dental care, and heart transplants, Bumrungrad offers every kind of medical service imaginable. They have almost 1,000 doctors on staff and usually treat more than 300,000 patients from overseas every year.
Medical centers at Bumrungrad include a Neurology Center, a Men's Center, an Ear, Nose and Throat Center, a Sleep Disorders Center, a Stroke Center and many more. It is accredited by many international medical boards. I work for an international company in Bangkok and all of our staff use Bumrungrad Hospital for any medical problems. It is probably the most expensive hospital in Thailand but definitely the best.
Bumrungrad Hospital is located at 33 Sukhumvit 3, Wattana, Bangkok 10110.
Bangkok Hospital – Accredited by medical boards in Australia, the USA, Europe and Japan, Bangkok International Hospital works with some of the most advanced medical technology in the world and has some of the best trained specialists today. It's world-renowned for its work with heart patients, as well as with cancer patients and those who have neurological problems.
I've had several Thai friends who have received treatment at Bangkok International Hospital and all have been very happy with the care they received there. With more than 650 doctors and 700 nurses, the treatment and care you will receive at Bangkok Hospital will be exemplary.
Located at 2 Soi Soonvijai 7, New Petchburi Rd., Bangkok, 10310

Phyathai Hospitals 1, 2 and 3– Another one of the best private hospitals in Bangkok and popular with both Thais and expats alike, Phyathai Hospitals are often recommended to me by Thai friends when if I mention I need to see a doctor. Like many other Thai private hospitals in Bangkok, the Phyathai Hospitals offer some excellent medical packages.
They have a 'Meditour Package' that caters especially to foreign patients and offers things such as bone density tests, EKGs, chest x-rays, mammograms for women, ultrasounds of the abdomen, liver function tests, a whole slew of medical tests and even 2 nights stay in a 3 or 4 star hotel l while all the tests are being conducted for a total cost of less than $500. Some of these packages even include a tour of Bangkok, a car and a driver.
Considering that you can't even get a chest x-ray and a bone density test in the US for $500, it's amazing how much medical care you can get in Thailand for the same price.
Phayathai Hospitals 1 and 2 are in Bangkok itself and Phyathai 3 is in Thonburi, just outside Bangkok.
Paolo Memorial Hospital – Paolo Memorial Hospital is my favorite private hospital and is where I have had my most recent medical tests done.
During my last visit to Paolo Memorial, I had an EKG test, a chest x-ray, a battery of blood tests to test for things from diabetes to liver function, thyroid and cholesterol, as well as three doctors visits.
With the total cost being less than $150 and waiting time to see the doctor when I walked into the hospital without an appointment less than 15 minutes, Paolo Memorial Hospital is up at the top of my list for excellent care. (And no, they didn't find anything wrong with me — yay!)
While I was having all the tests, the hospital also assigned me a translator who went with me to every department I needed tests in, sat with me in the hotel coffee shop for an hour while I was waiting for test results and was generally at my beck and call the whole time I was in the hospital. The hospital does this for every foreign patient as just part of the service it offers.
Paolo Memorial Hospital is in northern Bangkok on Pahonyothin Road, right next to the Saphan Kwai sky train station.
Medical tourism in Thailand is popular and growing in popularity every year. For the cost of a typical visit to a US hospital and a couple of minor tests, in Thailand you can get a full battery of tests and medical procedures, as well as several nights stay in a 4 star hotel, a chauffered car around Bangkok, a few days on the beach and still have money left over.
Bangkok has more than 50 private hospitals, most of them providing first-rate medical care that is at the same standard, and often better, than the US. So, if you're in the market for good medical care at a cost that isn't going to bankrupt you, make sure you consider coming to Bangkok private hospital.