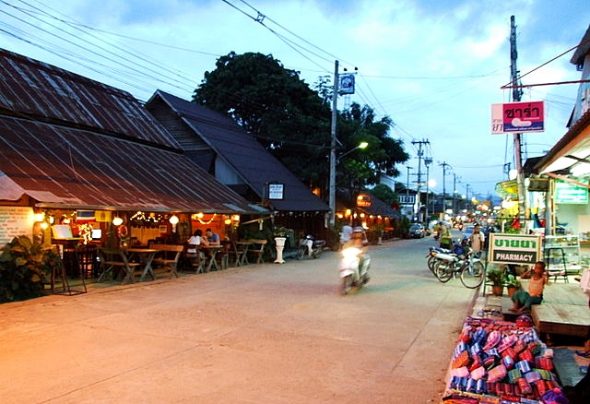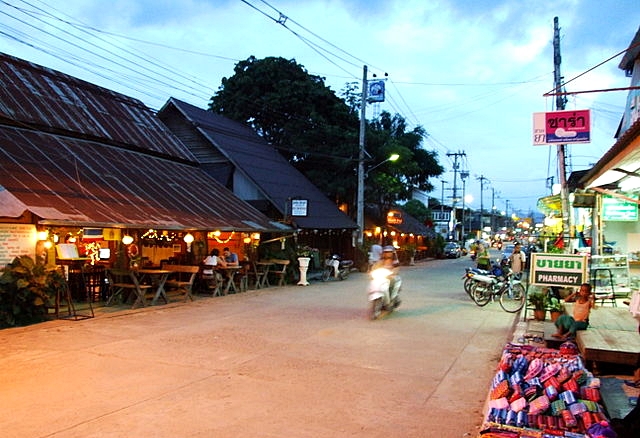 The tiny town of Pai, in northern Thailand, is one of the country's most popular tourist destinations. With less than 3,000 inhabitants itself, Pai is crowded all year round with both foreign and Thai tourists who love the laidback, hippy-style atmosphere and the cheap restaurants and cafes.
With so many eating choices in Pai, newcomers feel a bit overwhelmed and unsure where to eat. That's why, when you first arrive, don't miss these best Pai restaurants.
Amido Pizza Garden – A decent Italian restaurant, Amido Pizza Garden, makes the best pizza in Pai and is popular with locals as well as tourists. Run by an Algerian guy who has an extremely interesting history, Amido's serves superb pizzas (Lonely Planet calls them 'the best in Thailand') and other typical Italian dishes for around 130-200 baht ($4-6). Don't miss talking to Amido about his life either. He's fascinating.
Cafe Paille is a popular place to eat in Pai because of its phenomenal burgers and steaks. We found it as a Thai friend, who lives in Pai, says it's his favorite restaurant and eats there several times a week.
Plus, western food in Pai isn't that great so, when you find a restaurant that can deliver on its promise of a good steak or burger, you go back time and again. Cafe Paille's grilled-on-the-barbie burgers are excellent as is the chicken. In fact, a burger, coleslaw and a cold beer hit the right spot with me on my last trip to Pai – several times.
Na's Kitchen is known for its top-rated Thai food and Na, the lovely Thai woman who runs it. On top of that, if you want an incredible meal for only 25-35 baht (75 cents to $1) a dish, Na's Kitchen is the best place in Pai.
The restaurant is quite basic but has a lovely outdoor area and the menu is huge, with just about every Thai dish you've heard of and many you haven't. Na's Kitchen is known for Na's incredible curry as well as lots of healthy veggie dishes too. Na's is friendly and laidback and a wonderful place to eat if you enjoy a slow pace.
Cafe Del Doi – Another great place to eat in Pai is Cafe Del Doi. In a beautiful area of Pai overlooking the hills it's known for serving good burgers and lots of Thai and western dishes.
It is mainly famous though for its enormous vegetarian menu and, as many of Pai's residents and visitors are into a healthy lifestyle, it's popular with those looking for healthy eating choices. Every dish cooked there is MSG-free, a nice change from most Thai restaurants where MSG is always added.
If you are not a vegetarian, don't miss their exceptional fried fish or their chicken curry. Cafe Del Doi is also part of a small hotel offering bungalow-rooms for low prices and, in an area this beautiful, it must be a great spot to stay.